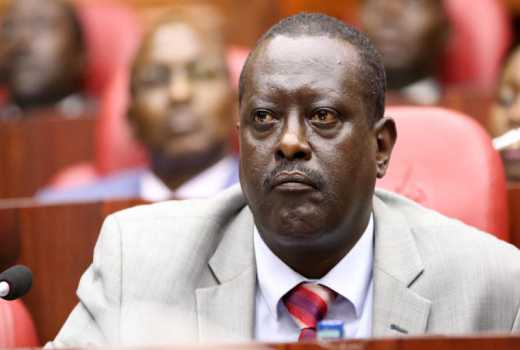 NAIROBI, KENYA: Agriculture Principal Secretary Richard Lesiyampe and top National Cereals and Produce Board (NCPB) managers were Thursday arrested over irregular purchase of maize by the agency.
This was after the Director of Public Prosecutions Noordin Haji directed their arrest and prosecution.
Among those who were picked from their houses include a general manager of the board.
The hunt for more managers went on Thursday ahead of their prosecution.
The National Cereals and Produce Board (NCPB) is on the spot over some Sh1.9 billion paid to traders who supplied it with huge quantities of maize at the expense of farmers.
Officials said 18 traders colluded with top managers of the board and this saw the billions of shillings paid to them in a month.
NCPB Managing Director Newton Terer resigned in May after Dr Lesiyampe questioned the dealings at the Parastatal. The matter had been under investigation in the wake of farmers' complaints of non-payment of Sh1.9 billion for produce delivered to NCPB depots.
Ethics and Anti-Corruption Commission detectives interrogated a number of people in the probe before submitting their file with recommendations to the DPP.
An internal ministry report identified 18 unscrupulous traders, suspected to have links with powerful people who benefited from the payout.
The report laid bare the rot at the NCPB, exposing how well-connected cartels are minting billions at the expense of farmers.
Lesiyampe becomes the latest senior government official to face the hammer in the anti-corruption crackdown. Officials were sent to look for him at his home and office on Thursday morning for processing and prosecution.