Omicron Variant: What is going on across the globe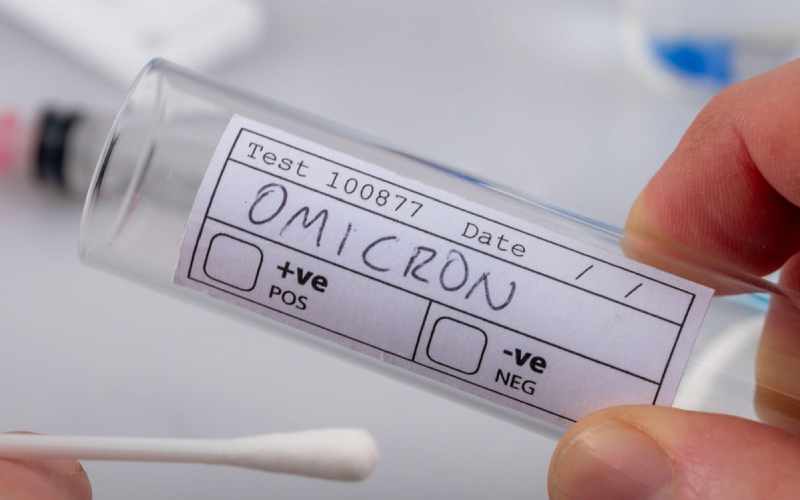 To many, if not all, the emergence of the newly identified Omicron coronavirus variant felt like a pandemic 'gut check' but scientists ask people to brace for more variants in future.
On Saturday, Britain, Germany and Italy detected cases of the Omicron coronavirus variant and British Prime Minister Boris Johnson announced new steps to contain the virus, while more nations imposed restrictions on travel from southern Africa.
A report by Reuters indicated that the two linked cases of Omicron detected in Britain were connected to travel to southern Africa, British health minister Sajid Javid said.
"We will require anyone who enters the UK to take a PCR test by the end of the second day after their arrival and to self-isolate until they have a negative result," UK Prime Minister Borris Johnson told a news conference.
On Friday, the World Health Organization convened a group of advisers and designated the B.1.1.529 strain a "variant of concern," giving it the Greek Name Omicron and called on countries to enhance surveillance.
US government officials said that President Joe Biden's Friday was to buy the US federal government time to investigate the new variant.
News of the emergence of the new Covid variant dropped oil prices down by over 10 per cent since investors feared new government restrictions and slower economic growth.
When South Africa's health minister, Joe Phaahla, announced Thursday the discovery of the B.1.1.529 variant, it was the strongest reminder yet that the pandemic is not over.
Hours after the Thursday, November 25 announcement, several nations among them United States and the United Kingdom banned travel from countries in Southern Africa.
Scientists have warned of new mutations of the Coronavirus saying 'Variants are going to continually be generated by this virus'
Vaccine manufacturers were quick to identify the variant as a concern.
Moderna said the Omicron variant represents a 'significant potential risk' to its Covid-19 vaccine.
"The recently described Omicron variant includes mutations seen in the Delta variant that are believed to increase transmissibility and mutations seen in the Beta and Delta variants that are believed to promote immune escape. The combination of mutations represents a significant potential risk to accelerate the waning of natural and vaccine-induced immunity," Moderna said in a news release on Friday.
Dr. Amesh Adalja, senior scholar at the Johns Hopkins University Center for Health Security, told CNN that even as the pandemic nears its end and the coronavirus becomes endemic.
This means that it could have a constant presence but not affect an alarmingly large number of people. New variants will continue to emerge.
"New variants are going to continually be generated by this virus, most of which will be inconsequential. It will remain an important task, however, to characterize and track new variants to determine their significance,", Dr Amesh said.