Poaching wiping out elephants, says study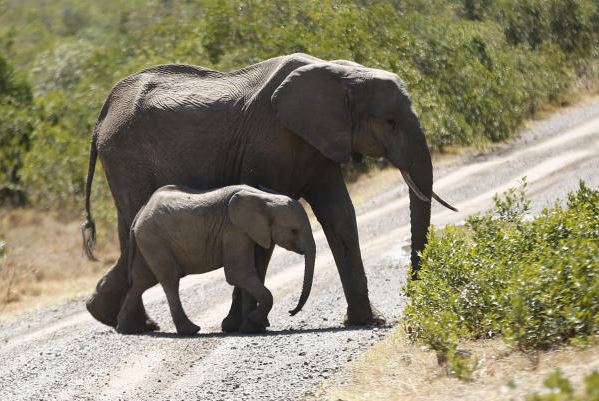 African elephants have for the first time been classified as endangered and risk extinction, according to the latest assessment by International Union for Conservation and Nature (IUCN).
Demand for elephant ivory to satisfy the global wildlife trade coupled with continued loss of habitat have been cited as a major reason for declining populations of the two species of African elephants.
African Forest elephant has currently been listed as critically endangered meaning it faces extremely high risks of extinction.
The African Savannah elephant on the other hand has also been listed as endangered meaning it is threatened with extinction.
"Today's new IUCN Red List assessments of both African elephant species underline the persistent pressures faced by these iconic animals. We must urgently put an end to poaching and ensure that sufficient suitable habitat for both forest and savanna elephants is conserved," said Dr Bruno Oberle, IUCN Director General in a statement dated March 25.
In the latest assessment by IUCN Red List, African elephants were observed as having undergone massive declines in their populations. The number of African forest elephants fell by more than 86 per cent over a period of 31 years, while the population of African savanna elephants decreased by at least 60 per cent over the last 50 years.
Both species, according to the assessment, suffered sharp declines since 2008 due to a significant increase in poaching, which peaked in 2011, threatening populations.
Take a quick survey and help us improve our website!
Take a survey
The ongoing conversion of their habitats, primarily to agricultural and other land uses, is also cited as another significant threat facing the majestic mammals that command Africa's wild spaces.
By 2016, it was estimated that the continental population of the both African forest elephants and African savannah elephants stood at 415,000.
Currently, elephant population in Kenya stands at close to 35,000, up from 16,000 in 1989.
Despite the worrying trends, IUCN however noted that the assessments also highlight the impact of successful conservation efforts.
"Anti-poaching measures on the ground, together with more supportive legislation and land use planning which seeks to foster human-wildlife coexistence, have been key to successful elephant conservation," IUCN said in a statement.
It noted that successful conservation efforts have been recorded in conservation areas in Gabon and the Republic of the Congo as well as Kavango-Zambezi Transfrontier Conservation Area, which harbours the largest subpopulation of the species on the continent.
Poaching trends in Kenya, according to statistics from Kenya Wildlife Service, have been on the decline between 2012 and 2018. The number of elephants poached in 2019 stood at 34 and 80 in 2018.
According to the survey, 302 elephants were poached in 2013. That reduced to 164 in 2014, 96 in 2015, 86 in 2016 and 80 in 2017.