Interim report links blatant destruction of forests to graft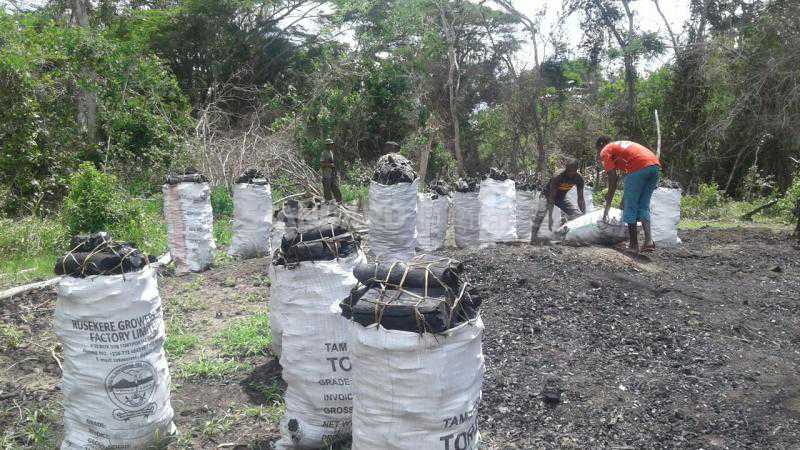 An interim task force report has uncovered massive financial and environmental losses occasioned by logging activities.
The task force was formed to look into forest management resources and logging in the country.
The findings released by task force chairperson Marion Wakanyi identifies corruption perpetuated by forest officers as one of the leading causes of forest destruction.
According to the report commissioned by Environment Cabinet Secretary Keriako Tobiko, blatant destruction of forests through logging has undermined Kenya's push to realise 10 per cent forest cover as recommended by the United Nations besides driving the economy to massive losses.
The report also showed revenue from the sale of trees could not be accounted for, and unfairness in trade dealings that have seen the forest cover target fall short of the required UN standards.
At the same time, it established that there were many harvested trees that were left to rot, while there was also lack of replanting to regenerate plantations.
Further damage
The report further identified the Plantation, Establishment and Livelihood Improvement Scheme (Pelis) as a source of further damage, with a recommendation to stop the practice with immediate effect.
The revelation echoes the 2012 findings by the United Nations Environment Programme (Unep) that Kenya was making more losses than gains generated from forestry and logging.
"Deforestation deprived Kenya's economy of Sh5.8 billion ($68 million) in 2010 and Sh6.6 billion in 2009, far outstripping the roughly Sh1.3 billion injected from forestry and logging each year," Unep revealed in their joint study with the Kenya Forest Service (KFS).
In 2012, KFS and Kenya National Bureau of Statistics, in conjunction with international partners, said forests accounted for an estimated 3.6 per cent of Kenya's gross domestic product.
Poor governance
However, the interim findings, which also cite poor governance structures and poor record keeping, indicate possible shortcomings in the forestry department.
Last month, KFS dismissed more than 10 senior staff they accused of engaging in illegal activities moments after CS Tobiko called for drastic action against those found culpable of promoting illegal logging and encroachment of water catchment areas.
Earlier this month, police arrested dozens of people in Naivasha suspected to have been logging and burning charcoal after the Government called for an end to all destructive activities.