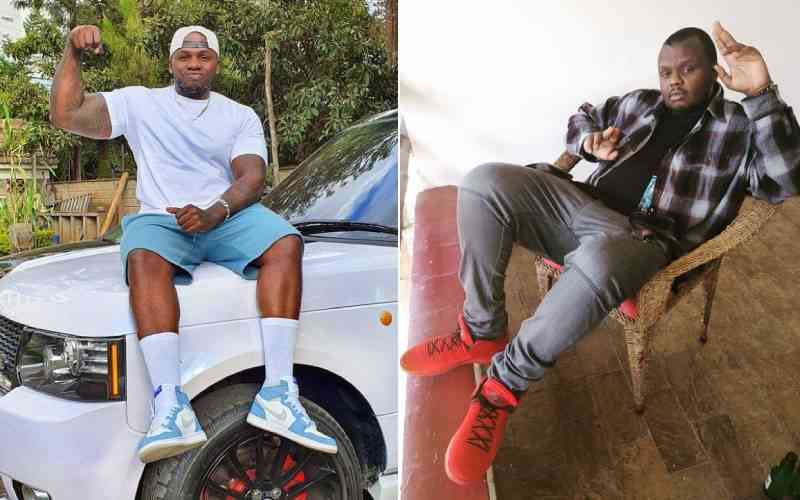 This year's Pulse Music Video Awards (PMVA) unveiled the nominees and clearly, the OGs in the industry continue dominating.
Despite a few names being fronted in some categories, the Awards gave gone ahead and chosen to celebrate the diverse genres and styles in the +254. This year, are also bigger and better with a total of 19 categories being competed for, from the traditional 10, with an inclusion of regional categories to capture all the genres in the Kenyan music industry.
A record 950 entries were submitted this year and over 100 nominees have made it into the nomination list this making it the highest number in the history of the awards now in its eighth year. It's no wonder it has been christened PMVA – The Greats.
The most coveted award being the Male and Female video of the year categories which has pitted heavyweights up against each other.
In the rather competitive Male Video of the Year category Khaligraph Jones (Mbona) is up against Mejja (Kanairo), Bien (Inauma), Nviiri (Nikita), Otile Brown (Terminator) and Ndovu Kuu (Maggie), featuring Bien The Baldman. While Khaligraph Jones and Mejja have won the category before, Ndovu Kuu and Otile Brown have been past contenders with Bien making his entry for the first time as a solo artiste.
"It is a great honour to be recognized and nominated and so I am humbled to have been nominated yet again. As much as we don't make music to be nominated, this spirit helps to encourage industry players and in turn grow the industry. I thank everyone who has been involved in the process and do pray that the best man wins," said Ndovu Kuu as he accepted his nomination.
In the Female Video of the Year group, Nikita Kering (Oh Yah), Femi One (Hepi), Nadia Mukami (Kai Wangu), Ssaru (Kichwa Tu) and Maandy (Sirudi Home) make the list. The script sounds all familiar with all having featured in the same during the PMVA 2021 awards. While Nadia Mukami won it in 2019, Nikita carried the day during the 2021 edition whose gala night was held in February this year.
The awards whose gala will be held on December 14 at the Carnovire Simba Saloon marks the return of Nonini whose new jam One Day featuring AlekiBoom and Kevin Brown has been nominated in the Best Collabo Video Category. Matata and Ssaru, who have three nominations each are also featured in this category same as Maandy, Breeder LW, Ndovu Kuu, Savara, Fathermoh and Brandy Maina.​
Related Topics