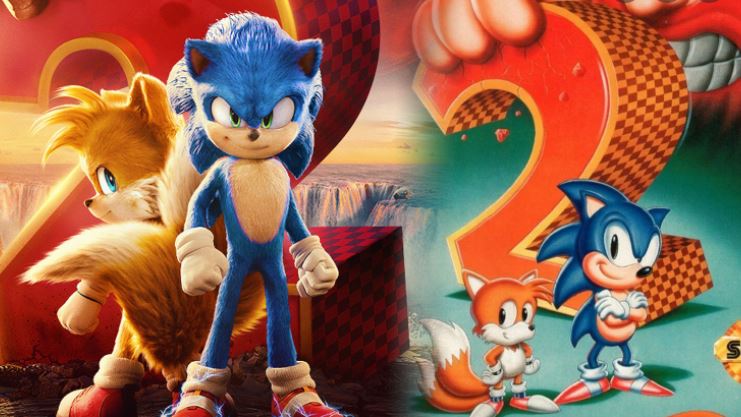 Cast: Ben Schwartz, James Marsden, Tika Sumpter, Jim Carrey
Directed by: Jeff Fowler
Genre: Adventure, Action, Comedy
Rating: 7/10
After settling in Green Hills, Sonic is eager to prove he has what it takes to be a true hero. His test comes when Dr Robotnik returns with a new partner, Knuckles, in search of a mystical emerald that has the power to destroy civilisation. Sonic teams up with his own sidekick, Tails, and together they embark on a globetrotting journey to find the emerald before it falls into the wrong hands.
Thumbs up:
Sonic The Hedgehog 2 is a kid's movie through and through, but is fun enough for viewers of every age. It incorporates additional elements from the games and sticks to more of an action-adventure plot. The film has a lot of action sequences that are bigger and more intense. The visual effects are outstanding.
The new characters are a fun addition like Tails and Knuckles. Just like in the original movie, Jim Carrey steals the show as Eggman. He is so energetic he sometimes resembles a cartoon more than Sonic, Knuckles, or Tails. There are not many good sequels out there, but this one really hits the mark.
Thumbs down:
The movie mostly fails in the editing. The rushed editing makes emotional beats and cool and epic scenes fall flat, as they are not given the appropriate time to linger and add weight to a scene.
Verdict:
This movie is bigger and bolder than the first, a fun weekend flick.
Related Topics