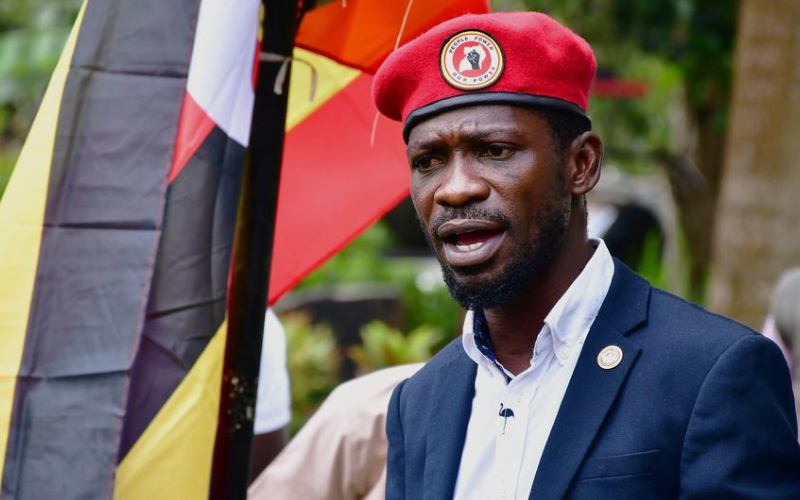 Ugandan Musician turn politician Robert Kyagulanyi aka Bobi Wine is said to have been confined by Ugandan security forces to his home as the nation prepares to inaugurate President Yoweri Museveni.
Taking to social media, the 39-year-old pop star revealed that his house was surrounded by police and army forces.
"The military and police have yet again surrounded my residence, as Gen. Museveni prepares to illegally swear himself in this Wednesday! The coward is fully aware that he's illegitimate, and that's why he's very scared of the people. Hang in there comrades. We shall overcome," he tweeted.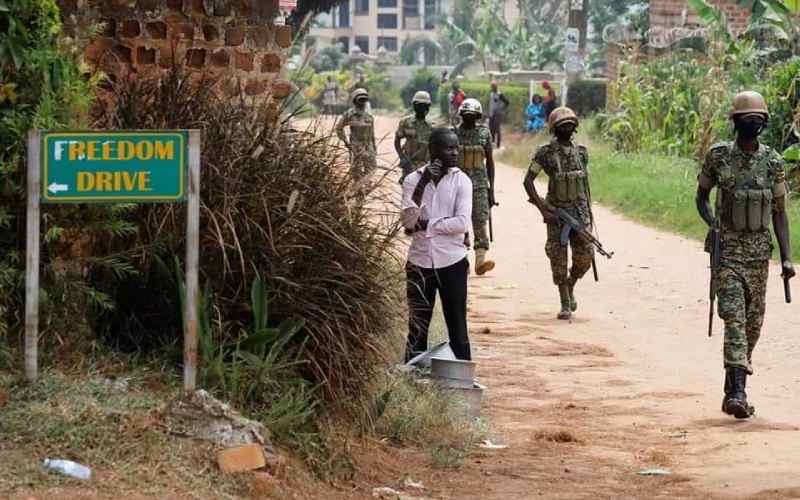 The father of four went on to add that the efforts of the Ugandan Forces to confine him are acts of suppressing the citizens' voices as President Yoweri Museveni is sworn in for a sixth term.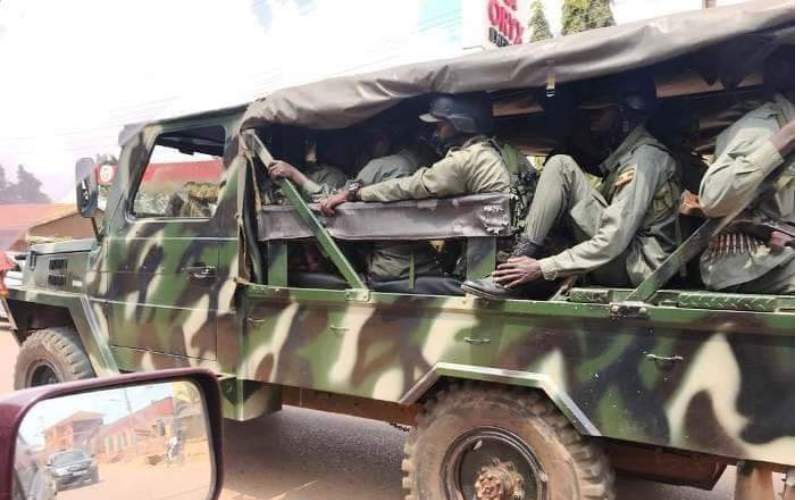 "The situation around my home is still tense. Dozens of soldiers are surrounding my home, checking every vehicle that comes in or goes out. All this to suppress the citizens' voices as the emperor crowns himself for a 6th term! In this I am confident- We Shall Overcome," he added.
Bobi Wine's sentiments come barely a day after a joint security taskforce in Uganda issued a statement saying that the former presidential candidate was planning a parallel swearing-in ceremony scheduled for Wednesday 12, 2021 in Iganga district, Uganda.
"We are already aware of plans of one of the former presidential candidates who lost the recent presidential election who is planning on holding a parallel and illegitimate swearing-in ceremony in one of the hotels in Iganga," said Police Spokesperson Fred Enanga.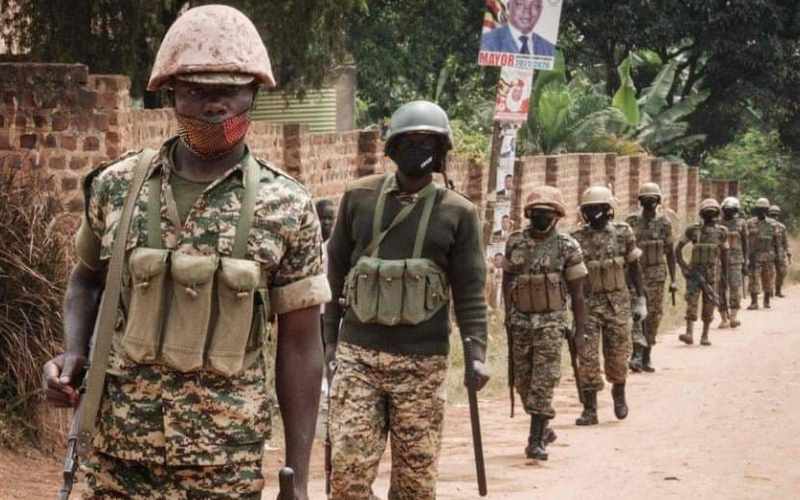 Mr. Enanga went on to state that Bobi Wine is not the legitimate, duly elected president of Uganda and further warned him against gathering his followers to disrupt the scheduled swearing in ceremony.
"You are all aware of the former presidential candidate who continues, together with some of his supporters, to declare himself as the president-elect. We want to tell him, together with his supporters, that the voices of the electorates were clearly heard, he is therefore not the legitimate, duly elected president of Uganda," Enanga added.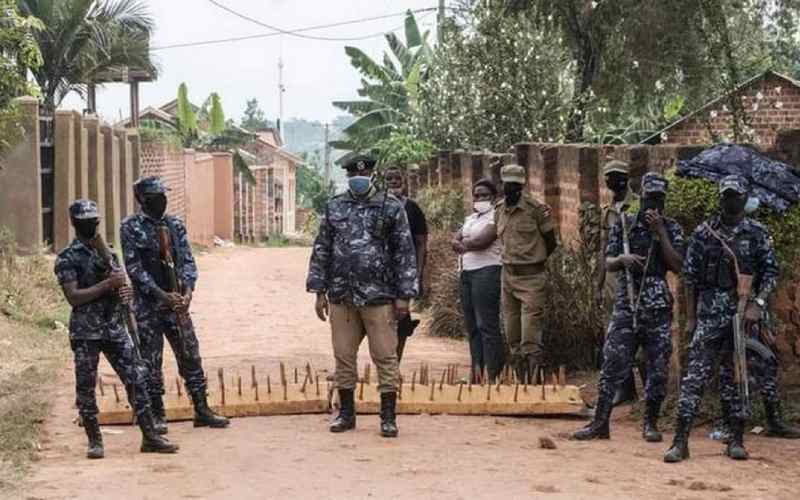 He noted that any political leader with future aspirations is expected to respect, observe and promote the rule of law.
"We want to urge Kyagulanyi, as a potential leader, to play politics which is mature and with full respect of rule of law," Enanga said.
Related Topics