Top scorers in KCSE examination share their dreams, aspirations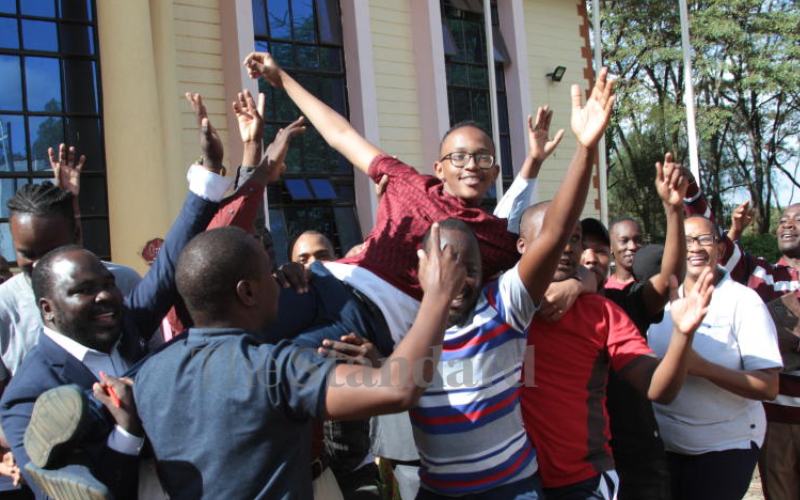 Top Kenya Certificate of Secondary Education exam performers are eyeing more competitive courses regarded as the best in local public universities.
Most of the top scorers indicated they wanted to pursue medicine, engineering and architecture.
Jeriel Ndeda Obura, the top candidate nationally wants to study medicine at Maseno University.
"I want to be a medical doctor like my elder brother. He has been my source of inspiration as I walk in his footsteps," said Obura.
He prefers Maseno University because it is near his home. "I went to Mang'u School which was miles away from home so I prefer joining Maseno to be close to my parents."
Ian Mwai Toyota of Kakamega School who attained a mean grade of A plain with 87 points wants to pursue medicine at Jomo Kenyatta University of Agriculture and Technology together with his twin brother, Owen Mwangi Toyota, who scored an A- minus at Butula Boys High School.
"I always wanted to be doctor and that was the motivating factor that pushed me to work hard. In Malakisi where I come from, our people cannot afford better healthcare and that is the problem I want to solve when I become a surgeon," said Ian.
Dillan Achesa who attained a mean grade of A with 84.63 points in the examinations at Matunda Salvation Army Secondary wants to be a neurosurgeon.
"I would like to join the University of Nairobi to pursue my dream course. I thank God because he enabled me to score a good grade," said Achesa.
In Bungoma, Tatyana Wabwire who attained a mean grade of A with 84 points at Pangani Girls said she wants to be an architecture.
Wabwire who comes from a humble background managed straight As in six subjects and A- in Chemistry.
"I am so excited that I have made my mum and grandparents happy. They have really struggled to see to it that I get my high school education and I thank them for that," said Wabwire.
She hopes to join Cambridge University to pursue architectural engineering.
Job Ngara who scored 87.116 points wants to study neurosurgery at the University of Nairobi.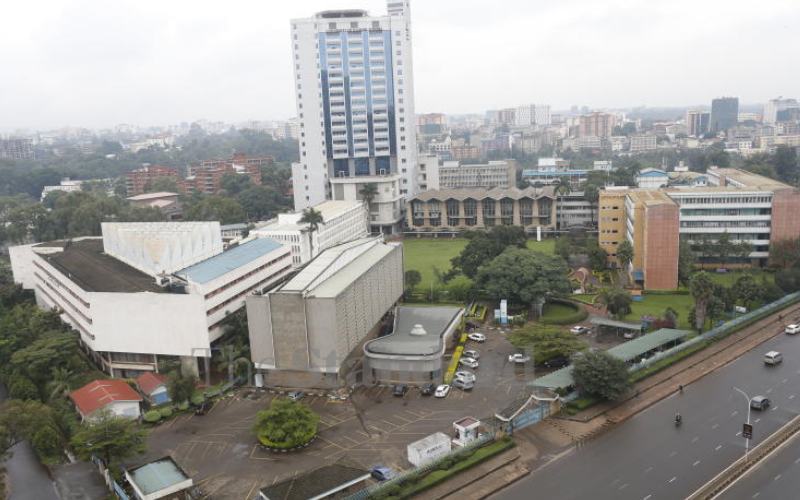 He said he has always had an interest on how the brain and the nervous system functions.
"I want to do that when I become a neurosurgeon so that I can help many people in the country," Ngara said.
Additionally, Ian Bohoko who scored an A minus of 78 points at Alliance Boys wants to be a surgeon.
Bohoko hopes to join Kenyatta University which he believes offers the best training and would help him achieve his dreams.
Lucy Dafiano, 17, who sat his KCSE at Moi Girls Eldoret scoring an A of 83 points wants to pursue architecture while Veronica Agunga from Loreto Girls in Limuru who got an A- wants to be a medical doctor.
Abiyah Melanie Nelima, the country's third best girl in the 2021 KCSE examinations wants to pursue a Bachelor of Science in Financial Engineering.
Melanie wants to join Strathmore University after she scored an A (plain) from Kenya High School and was ranked position 14 overall.
David Chege who emerged fourth student nationally and top student at St Joseph's Boys in Trans Nzoia County wants to pursue medicine and surgery.
"I was sure of passing but I never expected to be among the 10 top performers in the country," Chege told The Standard.
Chege led in his class of 711 candidates with an A of 84 points and owes his achievements to personal discipline, commitment and team work.
Gitonga Alex Kamau who attained A- of 76 points at Mang'u High School wants to be a software engineer.
In Nakuru, Anthony Njuguna Muhoro was on Saturday announced as the top candidate in the KCSE exams 2021 under the sub-county secondary schools' category with an A plain of 84.6 points, rekindled a dream that had apparently faded after he dropped out of a national school he had been posted due to lack of school fees.
"After primary school, I was posted to St Patrick's Iten, a national school where I only studied for a year. I looked at the struggles my parents were going through and had to quit," said Muhoro.
The only school his peasant parents could afford was a local day sub-county school, Kiamaina Secondary.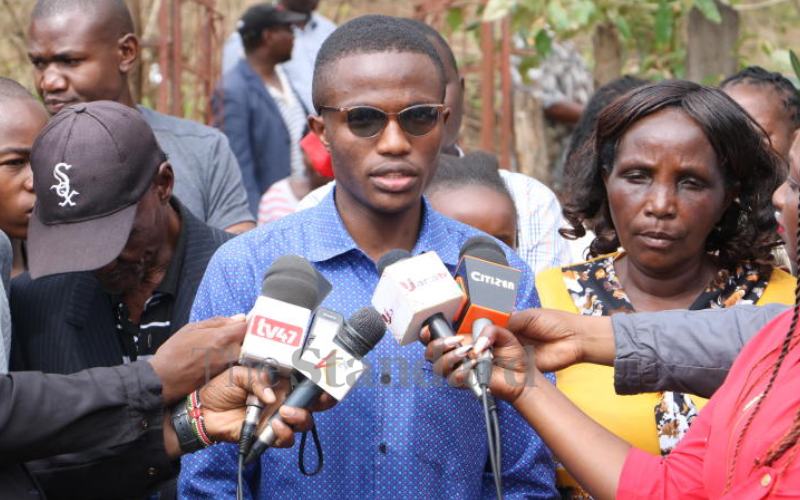 School Principal John Chege lauded Muhoro for placing the little known day school on the national map.
Few kilometres from the school, teachers and parents at Anestar Boys High School broke into song and dance as they celebrated their top candidates among them Samuel Katanga and Joseph Muturi both of whom scored an A-(minus) of 79 points.
Peter Muigai from the same school scored an A- (minus) of 77 points said that he hopes to be placed at Kenyatta University.
"My dream is to be an electrical engineer. With my grades, I'm hopeful these dream will come to fruition. It was not an easy journey especially due to the time constraints during the year," said Muigai.
Bridgette Wanjiru Muiruri of Moi Girls' High School, Eldoret who scored an A of 82 points said she wants to do medicine.
"The exams were fair and I achieved what I was anticipating. I had support from my parents, teachers and church. I would like to pursue medicine and surgery which has been my dream since childhood," said Wanjiru.
Naphtali Nyakundi, 18, scored B plain in the KCSE examinations despite fighting cancer since 2017 to late 2020 when he was declared free from the disease.
His condition started with stomach pain that was mistaken for ulcers, when he was in Class Eight at Mirera Primary School in Naivasha Sub-County within Nakuru County.
Despite his condition, he emerged top with 394 marks in his KCPE examination and was admitted to Anestar Boys High School in Nakuru.
However, a month before he joined Form One in 2018, he was diagnosed with Non-Hodgkin's Lymphoma - a type of cancer that originates from the lymphatic system, spreading throughout the body.
Although he expected to get a better grade, he is grateful that he will be among the 145,000 going to university.
"I wanted to be a doctor but now I will look for courses I qualify for and do it because I could not believe that I will reach this far," he said.
[Jackline Inyanji, Omelo Juliet, Anne Atieno, Nehemiah Okwembah, Eric Abuga, Obare Osinde, Wainaina Ndung'u, Kennedy Gachuhi and Daniel Chege]