Hope for Kwale as mining firm, varsity sign apprentice deal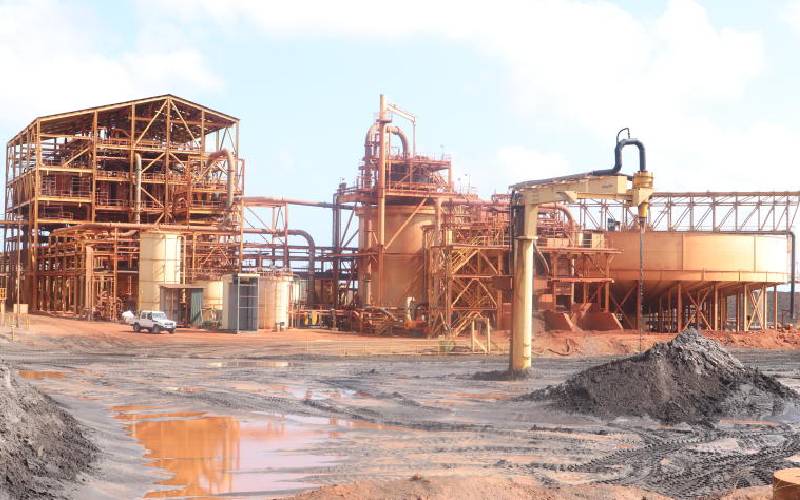 Masturi Swale Juma's career is on a vertical trajectory.
Without any form of training, Juma joined Kwale-based mining firm, Base Titanium, as a manual worker. In his words, he thought he was condemned to be a casual worker all his life.
But things changed after Base Titanium partnered with the National Industrial Training Authority (NIT), Technical University of Mombasa (TUM) and the local technical institution to train its workers.
Under the Recognition of Prior Learning (RPL) programme, 71 per cent of the company's local workforce have been trained. Most of the beneficiaries are workers who had dropped out of school.
"I can now use power tools like a grinder, rattle gun, impact machine, or portable drill grinders. I have been trained and have the certificates to show for it," he said.
NITA senior quality assurance officer Augustine Rono said they have worked with Base Titanium since it set up shop in the country 12 years ago to train unskilled workers.
"We work closely with them through apprenticeship. More of the training takes place in the workplace, coupled with a proportion of institutional training," he said.
Peter Njiru, a senior industrial training officer at NITA, said the institution assesses the learners against occupational standards that have been developed by masters in the industry.
"In our assessment processes, we rely heavily on our standards. But industry masters also majorly assist in our final assessment by indicating what is needed," he said.
The apprentice programme developed by Base Titanium runs for two to three years, depending on the academic requirements.
Joanne Kago, the External Development Officer at Base Titanium, said the programme is designed with the firm's own internal trainers as well as lecturers from the training institutes.
"Each year students spend approximately four months in class and eight months at our mine site," she said, adding that hundreds of the locals have been urged to get trained and obtain certificates.
Apprenticeship opportunities cover the fields of electrical, mechanical, or automotive engineering, which are delivered through the NIT centre in Mombasa.
Resident Ali Abdallah, who is a welder, says it has been an adventurous path of learning and working at the same time.
"…it is like earning from learning. Indeed, the programme has given us a chance to advance our knowledge," he said.
"Base Titanium will achieve its plan of transferring all jobs to the locals, but employees must be skilled and certified to help them negotiate for better pay and promotions."
Kago said those who will majorly benefit from the first and second cohorts are from the local community, representing 71 per cent of Base Titanium employees.
"In the second cohort we have more than 30 participants in different grades like welding, gas welding, scaffolding, mechanical, motor vehicle mechanics, and electrical, among other trades," she added.