Varsities online teaching capacity faces fresh audit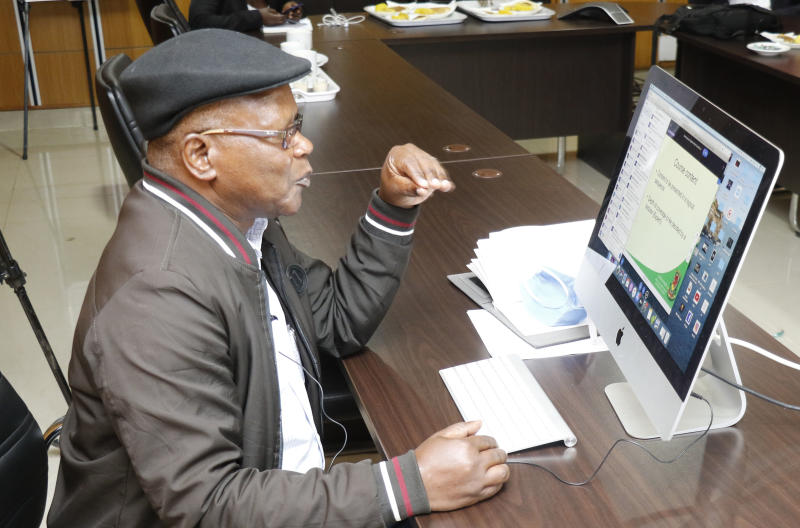 Universities are set to undergo a fresh audit to check if online lessons they offered at the beginning of Covid-19 pandemic meet quality thresholds.
The Standard has established that in the next three months, the universities regulator will appraise all online lessons that institutions of higher learning rolled out, some one and a half years after Covid-19 outbreak.
Commission for University Education (CUE) has prepared a tool with that will be used to check quality of all online lessons that universities have been teaching.
The tool is titled 'CUE format for preparing a self-assessment report for open, distance and e-learning (ODeL) programmes and institutions in Kenya.'
Broadly, the audit will assess universities on various aspects including curriculum designs of programmes offered, courses delivery, technology infrastructure, physical infrastructure, staff establishment and recruitment, students support, assessments and examinations.
The exercise comes amid fears that some academic papers of graduates may be rejected for failing to meet set standards for online teaching and examinations.
With nearly all universities adopting blended online teaching and learning, chief executive Prof Mwenda Ntarangwi said Section 5 of The Universities Act (2012), mandates CUE to regulate University education in Kenya.
"In this regard, the CUE seeks to establish the quality of ODeL education in our universities. The universities are expected to generate a self-assessment report using our benchmarks, on the programmes on offer and how they are prepared for the accreditation of specific programmes and ODeL Centres," said Ntarangwi.
He said CUE officials will visit universities that will have completed their self assessments for audit.
"We will start audits of institutions that are ready as per our benchmarks and then do spot checks on others to establish the quality of their offering online teaching," said Ntarangwi.
According to the tool, one of the key areas that universities will be assessed is on courses delivery.
Under this criteria, universities are required to give details on the policies and guidelines they have put in place for online course delivery.
How the courses are organised in the learning management system and the obligations of the lecturer and the learner in online teaching and learning will also be evaluated.
CUE will also assess how the university promotes innovativeness in online course delivery. At the same time each institution will be required to demonstrate how the academic programmes being offered through ODeL accommodate the practical aspects of learning.
Ntarangwi said that each university will also be required to provide policies and guidelines for research by online students.
"Briefly highlight how the university supports online students to undertake their research, including but not limited to provision of guidelines on how to conduct supervised research projects, assessment and online supervision of the research project, and software tools for supporting online supervision of projects," reads the tool.
How learners are facilitated to explore additional instructional materials outside what is prescribed for online programmes and how they ensure the materials provided for the academic programmes are accessible, current, adequate, and relevant to the programme learning outcomes will also be evaluated.