Sh17 billion capitation for schools released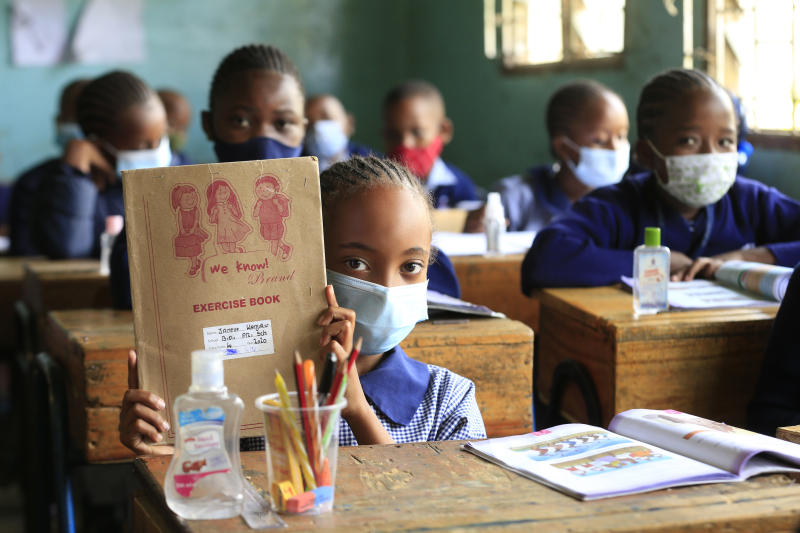 The government has released Sh17.8 billion to cater for second term fees for continuing students and also settle pending bills for Form Ones.
Basic Education PS Jwan Julius said the money will hit schools' accounts tomorrow.
"We have made sure that the money reaches schools before opening day next week," said Jwan.
Out of this money, some Sh15.8 billion will cater for Free Day Secondary School while Sh2.2 billion will go towards Free Primary Education.
"We've been talking with relevant agencies and we have been assured that the money will be in schools' account by Friday," said Jwan.
Schools will open on Monday for second term that will last 11 weeks, from October 11 to December 23.
At the same time, about one million Form One students fed on meals bought by money disbursed to cater for other learners, it has emerged.
Kenya Secondary School Heads Association national chairman Kahi Indimuli said the government did not release money to cater for Form Ones.
"We need the money because we closed first term without funds based on the number of Form Ones. What was released was based on the other learners," said Mr Indimuli.
It emerged that parents of some Form One students did not clear first term fees, further straining school budgets.
Jwan said the money released to schools now covers all Form One students whose details were captured on National Education Management Information System.
Indimuli said schools will suffer if the money does not hit accounts before Monday.
He also asked parents to pay fees noting it was reduced by Sh8,000 to ease their burden.
"It is important for the government to encourage parents to continue paying fees. We know they have suffered and as teachers we are also parents and everyone has been hit. But schools must run," said Indimuli.
The official said it is not right for parents to send children to schools without money.
"For the entire first term, Form Ones used monies that were disbursed to cater for continuing students, this is not sustainable," said a high school principal in Nairobi.