MPs to probe 2020 KCPE marking after outcry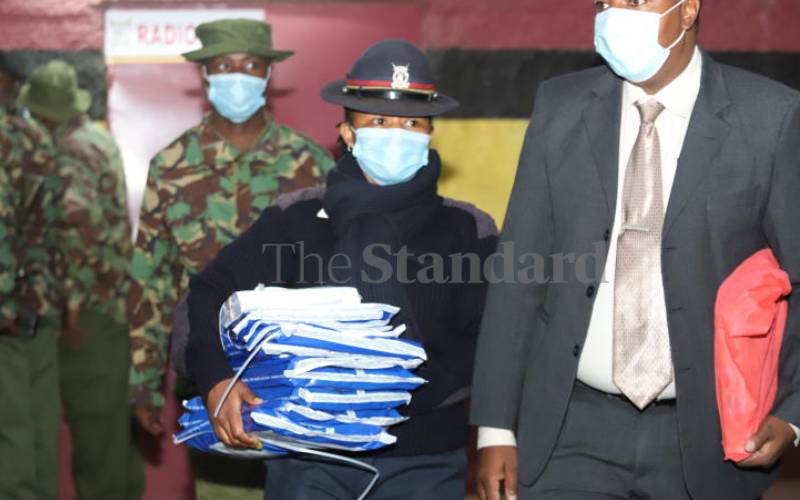 The National Assembly has launched investigations into claims of manipulation of 2020 KCPE results that saw learners in private schools perform dismally compared to public institutions.
In a petition to Parliament, two students allege that analysis of the results indicates possible manipulation and external influence. The petition was signed by Mary Njoki and Isaac Njoroge on behalf of their children, Mary Wanjiru Njoroge and Boniface Muriithi Maina, respectively.
Speaker Justin Muturi yesterday committed the petition to the Departmental Committee of Education chaired by Busia Woman Rep Florence Mutua.
The students argue that private schools were better prepared for the exams compared to their counterparts in public institutions following disruption of learning by the Covid-19 pandemic.
The petition says private schools invested heavily in ICT and deployed alternative learning methods, including online classes to ensure candidates were well prepared for the exams. The students claim most public schools lacked capacity to ensure continuity of learning.
They further allege that the 2020 KCPE results were skewed to reflect better performance by public schools and a drastic drop in private schools.
The petitioners attached progress reports to demonstrate that the marks they were awarded in KCPE reflected a negative deviation from the average scores and that of their colleagues in private schools posted in continuous assessment tests, including the assessment by done by the Kenya National Examinations Council (Knec) after resumption of learning following closure of schools to curb the spread of Covid-19 last year.
The students claimed the process lacked transparency and was shrouded in mystery, due to the limitation on the right to access information by section 42 of the Kenya National Examinations Council Act. They now want the House to launch investigations into allegations of possible external influence in marking of KCPE. They further want the House to review legal framework governing marking and release of national examinations.
In particular, they want Rule 12 of the Kenya National Examinations Council (Marking of Examination Release of Results and Certification) Rules, 2015 reviewed as well as to have the Kenya National Examinations Council Act amended with a view to securing the process of external influence by stakeholders and the Ministry of Education.
The MPs questioned why it only becomes an issue when private schools perform poorly. Seme MP James Nyikal said Kenyans should be more worried if public schools post dismal performance. He said all efforts should be directed at ensuring public schools perform better than private institutions.
"We should be more concerned when the public schools are not doing well. We must strive as leaders to make sure that the best standards are actually public facilities," said Dr Nyikal.
Endebess MP Robert Pukose said the petition will provide an opportunity for the Parliamentary Committee on Education to ensure fair distribution of resources in public institutions. Mr Pukose said the House should seize the opportunity to set minimum requirement for each school to ensure every child can compete effectively in the country.
Kiminini MP Chris Wamalwa urged MPs to ensure integrity of exams for fair competition by learners.
"We want to ensure that education has no equal, makes us equal but has no equal," said the MP.
MP Cyprian Kubai said there should be no discrimination in administration of exams across the country.