Polytechnic to receive Sh170 million for tourism, hospitality programs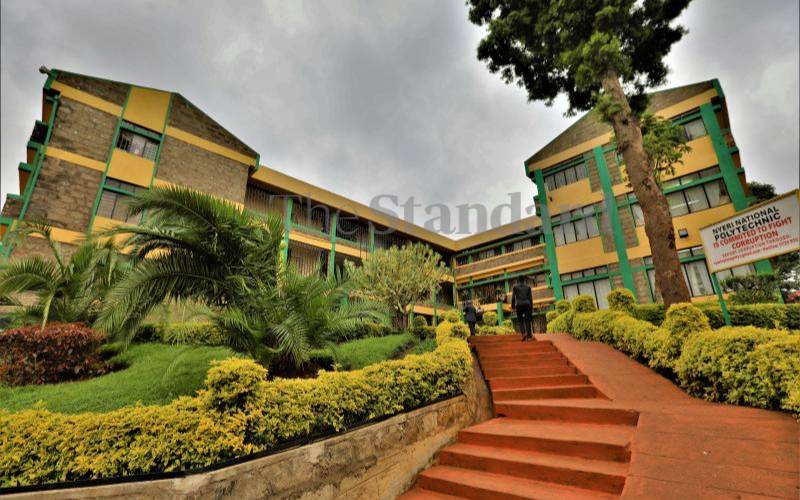 The Nyeri National Polytechnic is set to receive over Sh170 million from the national government to improve tourism and hospitality training programs.
Speaking in Nyeri today, the Principal Secretary in State Department for Technical and Vocational Educational and Training (TVET) Margaret Mwakima said the money was meant for the improvement of the infrastructure in the two courses.
She said since 2012, the state through the Ministry of Education had released over Sh320 million in equipping the institution's capacity for technical training.
The former technical training institute was upgraded into a national polytechnic alongside a few others in 2013.
The decision for such huge investment, the PS noted was informed by need to train more competent students to meet the basic requirement of the labour market
"I want to challenge the youth to take advantage of this huge investment in equipment and infrastructure we have to acquire technical and vocational training," Mwakima added.
She noted that courses being offered at the institution were technically oriented to suit the need of all the labour market.
"We have even managed to put up smart classrooms that are automated and which also provide practical simulation to learners," the PS explained.
The polytechnic, Mwakima said has been re-branding, upgrading its infrastructure (water, buildings and electricity) and enhancing ICT in order to cope with the expanded mandate as a national level institution.
She said the milk processing plant within the polytechnic has already started producing pasteurized milk, Yogurt and cheese.
"The polytechnic is keen on introducing higher courses due to its elevation in the areas of ICT, Engineering Business, and Pharmacy among others," she explained.