Where needy learners can secure scholarships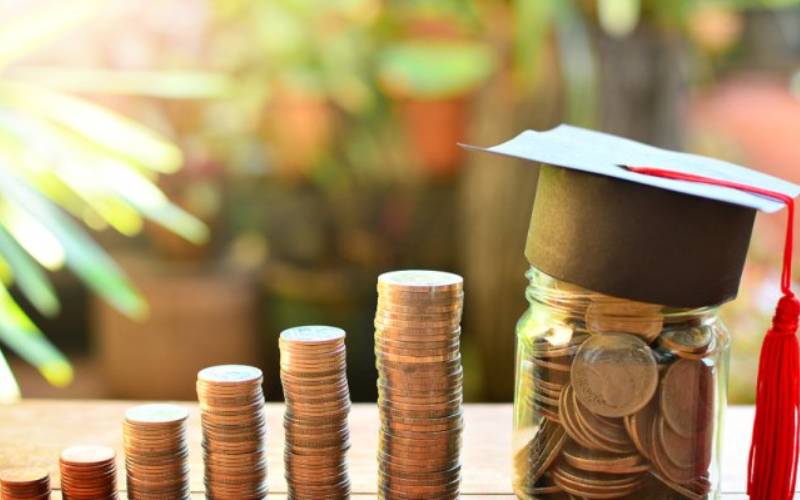 Needy but bright students will get a chance to realise their dreams after various organisations opened up applications for scholarships.
This will be a major boost to the government's aim to ensure 100 per cent transition to secondary school for learners who sat for their 2020 Kenya Certificate of Primary Education (KCPE) exams in March 2021.
Equity Group Foundation, through Elimu Scholarship programme, is among those planning to offer scholarships.
"I am informed that the number of candidates applying for the scholarships has been increasing daily.
"I encourage all the needy and vulnerable 2020 KCPE candidates to apply for the scholarships whose selection is conducted by the Equity Group," said Education Cabinet Secretary George Magoha during the release of the 2020 Kenya Certificate of Secondary Education (KCSE) examination results.
He said for affirmative action candidates who are either orphans or are from vulnerable communities and those with special needs and disabilities who attained below 280 marks may be considered.
"We have ensured that 30 per cent of all the slots will go to children urban slums and informal settlements. I encourage all candidates who attained 280 marks and above in the 2020 KCPE Examinations to apply," he said.
Family Bank Group also plans to spend Sh30 million to assist needy children in terms of tuition fees and upkeep.
The foundation's High School Scholarship Programme seeks to sponsor 100 students from the counties of Makueni, Meru, Mombasa, Kajiado, Kiambu, Kisumu, Bungoma, Muranga, Nakuru, Nyeri and Uasin Gishu.
Financial resources
"Every year, many students from underprivileged backgrounds fail to join secondary schools for lack of financial resources.
"It is projected that this year, the situation could be worse due to Covid-19 pandemic that has ravaged our economy and seen many families lose their income, and will struggle to pay school fees," said Family Bank chief executive Rebecca Mbithi.
Eligible candidates can get application forms from the nearest Family Bank branch, sub-county branch or the Family Group Foundation website.
Jomo Kenyatta Foundation in partnership with Kenya Vision 2030 will also offer scholarships to those who scored at least 350 marks. Applications are either made online or at county education offices.
"For day scholars, eligible as per above criteria, with 250 marks and above for lunch programme using the same form," reads the notice of application. The deadline is May 28, 2021.
For M-PESA Foundation Academy, applications are made before the KCPE results are released. Selection is done to ensure at least one learner comes from every county.
Kenya Commercial Bank (KCB) Scholarship application for learners joining Form One is also open.
Applicants should be needy students who attained the prescribed county cut off marks from a public school and gained admission to a public national or county school.
The interviews will be conducted on June 5 across 46 counties while in Nyamira, the exercise will be held a day earlier.
Kenya Tea Development Agency and Kenya Education Fund are also offering scholarships.
KTDA targets needy learners from any of the 70 KTDA managed tea factory catchment areas who scored a minimum of 350 marks.
Application forms were online and deadline was May 14, 2021.
Kenya Education Fund targeted those with at least 320 marks.
Applicants were required to submit their papers by April 30 at their offices in Thika.