Disability did not bar Brian from scoring top marks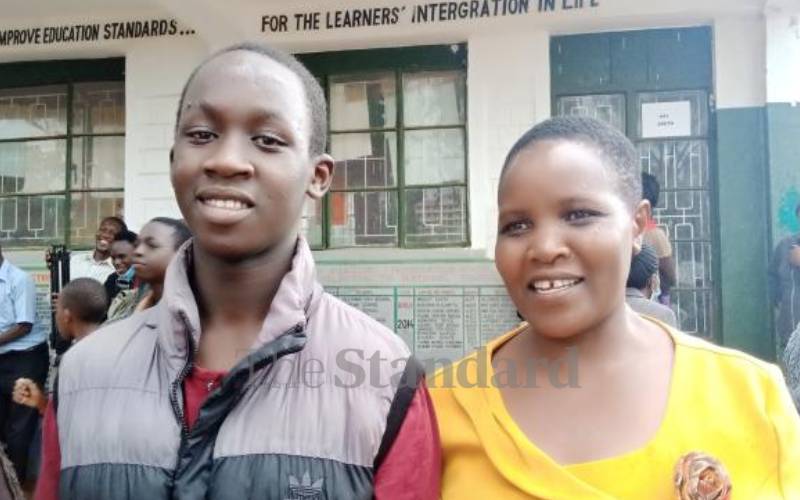 Brain Otundo of Set Green Hill Academy in Kisii County emerged as the best special needs student with 420 marks during the just-released KCPE exam results.
A visually challenged Brian says not even the Covid-19 pandemic could lower his desire to perform well.
The last born in a family of five told The Standard he was motivated by his brothers and sisters. "My elder siblings have been my role models throughout my schooling."
Brian's elder brother was the best student in Kisii County in the 2017 KCPE exams, which enabled him to join Alliance High School where he is a Form Four candidate.
"I have had a strong conviction that I will perform well. The will to achieve makes me work hard; disability is not inability. My mother has always encouraged me to work hard," said a jovial Brian, who intends to pursue law or medicine.
"I have been anxious about the results since yesterday," said Gladys Moraa, his mother. "He is my last born and he has crowned it among my children because they have been performing well."
Moraa explained that Brian had joked about the results as early as yesterday and she had to install the internet in her house for her children to engage in virtual learning during the Covid-19 pandemic, which disrupted learning countrywide.
Set Green Hill Academy proprietor Charles Mochama said Brian has been the best student all through. "He has had self-discipline. We never pushed him."