Magoha: KCPE results out in two weeks
Education Cabinet Secretary Prof George Magoha says 2020 Kenya Certificate of Primary Education (KCPE) examination results will be released in the next two weeks if things go to plan.
The CS said that the marking of multiple choices papers was complete and that marking of English Composition and Kiswahili Insha was in progress.
"We had a schedule and in the inside of the next two weeks, the results will be out," said Prof. Magoha, adding that should there be any changes to the schedule, the same will be communicated by his office.
He was speaking in Kisumu town after supervising the distribution of exam paper to schools.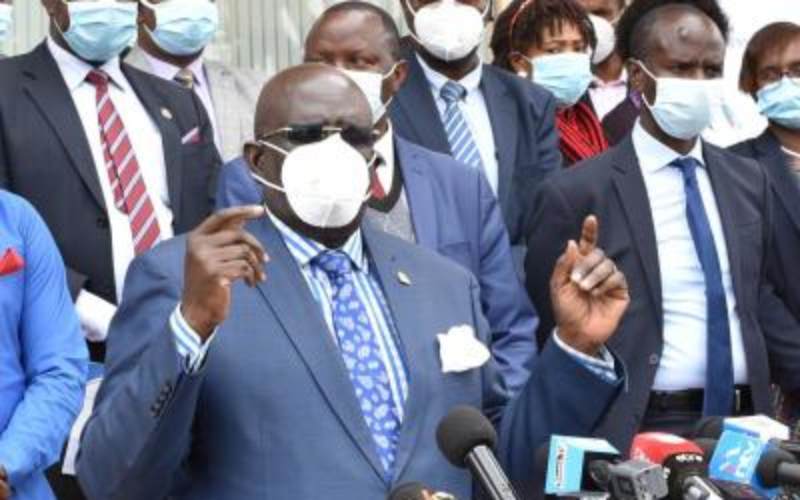 Further, the CS said that the Covid-19 pandemic had posed a great challenge to the Ministry of Education as some examiners were unable to show up for the marking due to the current movement restriction in the country.
This was as a result of the partial lockdown of some counties, while others decided not to turn up due to their fears over the Covid-19 pandemic.
However, Prof. Magoha noted that this has not interfered with the schedule and that his Ministry had done enough to ensure the results are delivered on time.
"As I said, we are on track. We shall keep updating you on the progress, and we shall keep sharing any events that we find necessary," he said.
Prof. Magoha said his office will continue to monitor the examinations across the country despite reports of irregularities.
"Today marks the third week of the examinations, and we are proceeding extremely well, considering all things. The examination has gone as per the schedule, except a few tricks that I warned about earlier," he said, adding that such cases will be dealt with accordingly.
The CS concluded by saying that this year's examinations had so far experienced low integrity issues as only 15 people and 15 phones had been confiscated adding that if the phones are found with examination content, then necessary actions will be taken against their respective owners.