Helb cash to benefit maritime students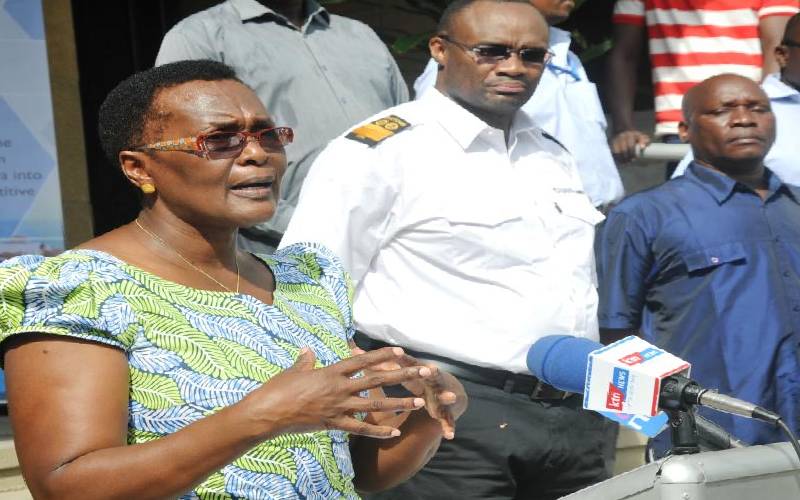 Maritime students have a reason to smile after industry regulator, the Kenya Maritime Authority, and the Higher Education Loans Board (HELB) signed a contract to establish Kenya's first Maritime Education and Training Financial Support Scheme.
The scheme will support capacity building in the blue economy sector by providing financial assistance in line with the Merchant Shipping Act, 2009.
Principal Secretary, State Department of Shipping and Maritime Affairs Nancy Karigithu, who witnessed the signing of the contract at the KMA headquarters in Mombasa, said the move paved way for KMA to offer financial support to qualifying beneficiaries under the scheme.
"KMA is partnering with HELB and the State Department of Shipping and Maritime under the Ministry of Transport, Infrastructure, Housing, Urban Development and Public Works, with regards to administration and management of of the scheme," said Ms Karigithu.
The PS observed that there would be no growth in the sector unless there was sufficient skilled workers with the energy and dreams to drive the sector.
"Because of this support, the Department of Shipping and Maritime has identified support to human resource development, management and research as essential tools for the development of Kenya's shipping industry. This aligns well with national economic aspirations," she said.
Karigithu reiterated that the State Department of Shipping and Maritime Affairs and HELB would promote access to training and employment opportunities to Kenyan youth.
Charles Ringera, the HELB Chief Executive Officer, said his team was excited at the new prospects of working with Kenyan seafarers. "HELB will ensure a transparent and above board process in handling the finances for all the beneficiaries," he said.
Bandari Maritime Academy, where the bulk of the maritime training courses are offered, through its acting CEO Francis Muraya, said the new deal was monumental for the seafaring sector.
"Close to 2,000 maritime workers pass through our hands in training each year. We offer and impart skills to prepare our graduates for seafaring jobs in Kenya and around the globe. With this initiative, the country is expectant, as it is rolled out for the first time in the nation," said Mr Muraya.
The support being rolled out will be in the form of scholarship, bursaries and loans and will target vulnerable and marginalised, priority cadres that are critical to the development of the maritime sector to upgrade existing staff capacity with new skills.