13 million learners in school, says PS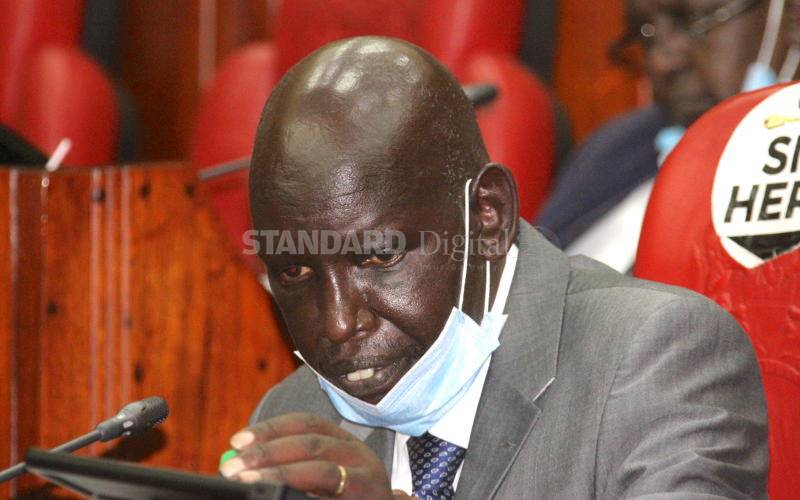 Schools have recorded about 90 per cent attendance on second day of reopening, according to the Ministry of Education.
This means that of the 15 million children in public and private schools, 13.5 million have so far reported back.
Basic Education Principal Secretary Belio Kipsang (pictured) said data collected across the country shows that most learners have returned to school.
He, however, said data from boarding schools is still low as most institutions issued varied reporting dates for different classes.
"Most boarding schools staggered reporting dates for the various classes compared to day schools where learners reported back all at once," said Kipsang.
Kenya Secondary School Heads Association (Kessha) National Chairman Kahi Indimuli said most boarding schools allowed only two classes back in school per day.
Ministry projection
Kipsang said by close of the week, the ministry projects that the reporting rate will be nearly 100 per cent
A number of girls who got pregnant may not resume classes immediately.
Many learners affected by forced marriages, drugs and substance abuse may also not go back to school.
Some may also not afford fees while others may be traumatised by corona deaths that may have destabilised their families.
Indimuli said secondary schools have initiated creative ways of creating additional spaces to accommodate more learners.
Biggest challenge
He, however, said the biggest challenge will be experienced in dormitories as maintaining social distancing will be a tall order.
"Some have devised ways of having the students sleep in a zigzag pattern where learners' heads face away from each other," said Indimuli.
He said dining halls and libraries have also been converted into classrooms to reduce congestion in the classrooms.
"Some schools have also introduced portable kits for science subjects where teaching will be done outside classrooms," said Indimuli.
He said that with this arrangement, some laboratory spaces will be converted into classrooms.
Indimuli said the government's initial plan to hire ICT interns should be completed to facilitate schools to adopt technology in teaching.