Kibwage appointed Acting Vice Chancellor for troubled Egerton University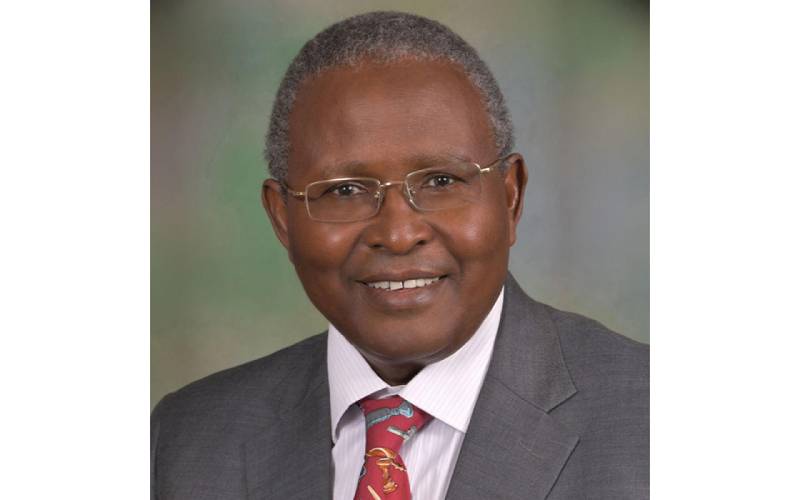 Prof Isaac Kibwage has been appointed Egerton University Acting Vice-Chancellor taking over from the Prof Rose Mwonya.
Kibwage was deputy vice-chancellor in charge of Administration, Planning and Development at the University.
The announcement came yesterday afternoon through a memo to staff and students by Registrar Thomas Serrem.
"This is to bring to your attention that the University Council has appointed Prof Isaac Kibwage to act as the Vice-Chancellor with effect from November 20, until further notice. The Vice-Chancellor Prof Mwonya has taken her pending leave," the memo read in part.
Mwonya was appointed VC for the Njoro-based university in October 2015 by the then Education Cabinet Secretary Prof Jacob Kaimenyi as the fifth VC for the institution that has a bias towards agricultural development.
Kibwage is a professor of Pharmaceutical Chemistry and was previously the Principal of the College of Health Sciences at the University of Nairobi.
Having served as the Administrative, Financial and Academic head of the college responsible for research activities, all eyes are on him to give Egerton University a turnaround through prudent utilization of resources.
With at least 39 years experience in the pharmaceuticals field, Prof Kibwoge boasts of a vast range of achievements including six years chairmanship for the Pharmaceutical Society of Kenya.
"Due to my commitment and exemplary pharmaceutical services, I was awarded the Head of State Commendation and the Pharmaceutical Society of Kenya conferred on me the title of Fellow of the Pharmaceutical Society of Kenya," his profile reads in part.
Egerton University has battled accusations of mismanagement in the past.