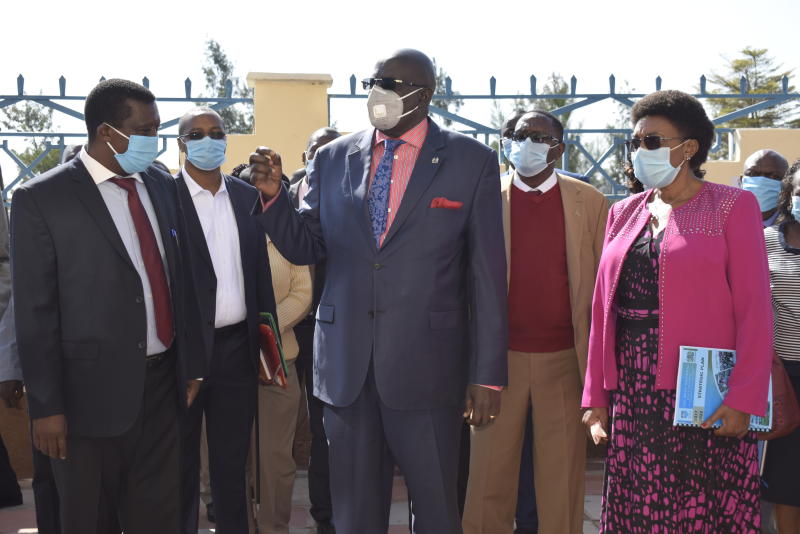 Only a third of learners who were set to return to school between August and October this year have reported, according to data from UN.
Figures from the United Nations Educational Scientific and Cultural Organisation (Unesco) show that a majority of the learners are waiting for guidelines from their governments on what to expect in the new academic year.
Of the expected 900 million learners who were to return to school, only 433 million have reported.
"This year, 900 million (of the world's 1.5 billion) pre-primary to secondary students were set to return to school between August and October. According to our figures, however, only half of them – 433 million in 155 countries – will return to classrooms at this stage," Unesco said in a statement yesterday.
In an analysis that covers the impact of Covid-19 on education, 15,257,191 learners in Kenya have been affected. They have been enrolled in pre-primary, primary, as well institutions of higher learning across the country.
Education Cabinet Secretary George Magoha has not given a definite answer on when schools will reopen. Initially, he said normal learning will resume next year, but he has changed tune recently. He said classes may resume this year if coronavirus cases go down.
Unesco described the current situation as "an educational crisis". "To date, the world's students have lost an average of 60 days of schooling since lockdowns began in February and March. In a situation like this, the risk of dropping out, decreased quality of learning, and negative social and economic impact is high," noted Unesco.
"It is therefore crucial that education authorities work quickly to determine how best to ensure a safe return to school, while protecting the health and safety of students and education staff."
Kenya lagging
While countries globally grapple to prepare the timing, conditions and processes of opening schools, Kenya's efforts to do the same have been uncertain. The ministry of education has noted that the decision to re-open schools will be decided depending on Covid-19 numbers.
Unesco's monitoring and documentation of how countries are addressing the Covid-19 challenges in their education sectors shows that all nations affected are introducing or scaling up distance learning modalities.
Most countries, according to Unesco, are providing online platforms for continued learning. The main challenge however lies in equity in access to ICT-based learning equipment.
Learners from under-privileged backgrounds tend to have less access to computers and other devices outside schools. In some cases, Unesco has revealed that some learners live in areas with no electricity and poor or no internet connectivity.
The Global Education Coalition and Unesco have since launched the #LearningNeverStops campaign to ensure that girls continue learning while schools remain closed. The campaign, according to Unesco, targets girls because they face many challenges such as teenage pregnancies, domestic violence and forced marriages.