How private schools plan to spend Sh7b loan from State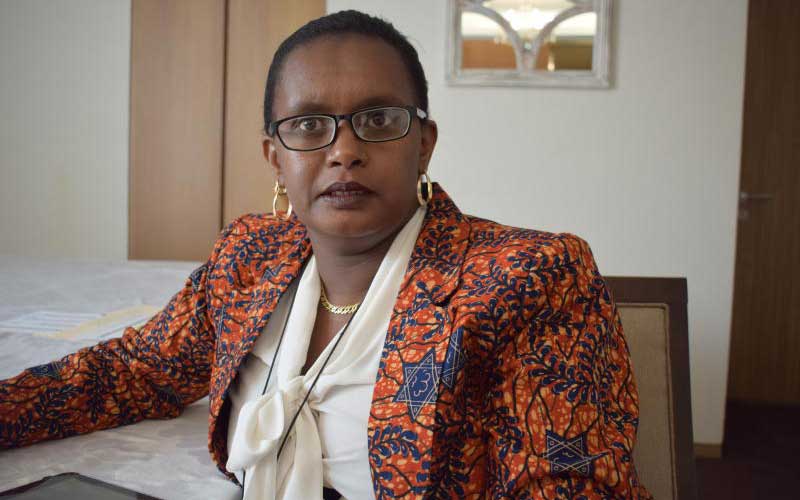 More than 150,000 teachers in private primary and secondary schools will not be paid salary arrears once a Sh7 billion loan from the State hits the institutions accounts.
Kenya Private Schools Association chairperson Mutheu Kasanga said it would be expensive for schools to pay the salary arrears from the loan.
"It will be tricky to count backwards because the debt will be too large for schools to pay," said Ms Kasanga.
Kasanga said schools will prioritise payment of pending loans owed to financial institutions and settling utility bills that have accrued since March.
This means the teachers who have not been earning salaries since March when schools closed due to spread of coronavirus, will have lost between Sh90,000 and Sh120,000 by end of September.
Teachers in private schools are paid rates equivalent to tutors employed by public schools boards of management. This means salaries of most primary and secondary teachers in private schools range between Sh15,000 and Sh20,000.
"We will only pay teachers from the month money hits school accounts," said Kasanga.
She said the more than 130,000 non-teaching staff will also get wages. The non-teaching staff are paid between Sh9,000 and Sh15,000.
Take a quick survey and help us improve our website!
Take a survey
Kenya Primary Schools Association CEO Peter Ndoro said even when the schools get the money, teachers and other workers will not receive full salaries. "We will only pay them something to sustain them. The rest of the money will go towards infrastructure development in readiness for opening in January," said Ndoro.
Education Cabinet Secretary George Magoha said the money would be sent to schools to help them navigate challenges brought by the Covid-19 pandemic. Some private schools have been shut with others pushed out of business.
It, however, emerged that private schools are still negotiating the finer details of the money and how they will spend it.
"We are asking for two things. One is to have children in private schools get their tuition fees paid and have the personal emoluments vote support teachers," said Ndoro.
He said the second issue is how part of the money can be used to help schools improve their infrastructure ahead of opening.
"We need to install hand washing points, improve facilities for social distancing and improve ICT infrastructure to enhance curriculum delivery," said Ndoro.
There are about 10,400 private primary schools, 1,530 secondary and another 23,000 nursery schools.
Kasanga said each school will require at least Sh300,000 to prepare for opening in January. "We have done a tentative calculation and we have seen that the smallest private school will require this money to prepare for opening," said Kasanga.
Panic has, however, hit private school owners as it emerged that the cash may not get to school accounts soon as expected.
The proprietors pleaded with the government to waive some of the conditions to ensure the money is received immediately.
"We are holding talks to request that the money is processed within 14 to 21 days because if it takes longer, then the bail out will not be helpful," said Kasanga.
She said private schools are also rushing to participate in the community-based learning being rolled out by the ministry.