Parents sue school over costly lessons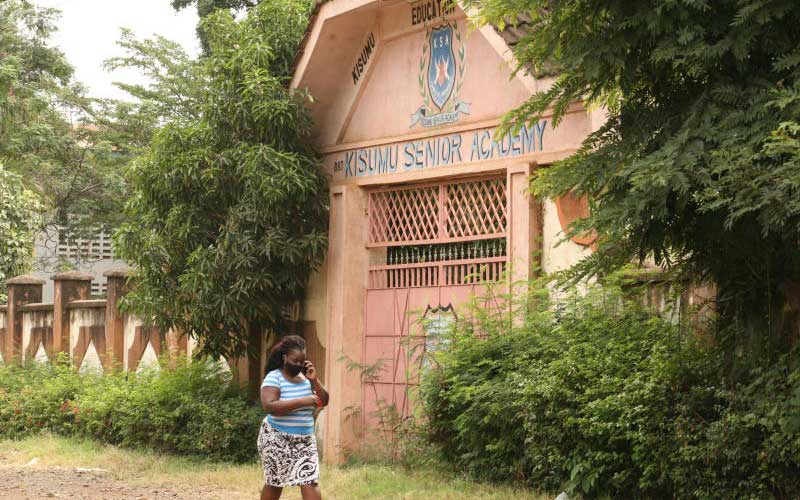 Parents in Kisumu have sued an international school for charging them fees for online classes.
The parents want the court to order the management of the learning institution to stop levying high fees despite schools being closed.
In the suit, filed under certificate of urgency, the parents claim the management reopened the school on April 27 and continued to offer virtual classes while charging full fees for the new term without consulting them.
In the petition, taken before Lady Justice Thrispisa Cherere, the parents sued Kisumu Education Society Trust, which runs Mahavir Nursery School, Kisumu Junior Academy and Kisumu Senior Academy.
The schools have been registered as community and non-profit institutions.
Other parties listed in the suit are Attorney General and the Education Cabinet Secretary.
Parents pray the court to issue conservatory orders to stay the implementation of payment of full fees to the school. They also want to be allowed to offset up to 30 per cent of school fees pro forma for third term of the 2019-2020 academic year and that the school be compelled to establish a Parents Teachers Association.
Set the limit
They have asked the court to restrict the school to only charge fees equivalent to the services offered, which is the virtual classes. Parents also want the Education CS to come up with rules and policies to regulate Basic Education Act, which will guide the institution and all other schools with respect to offering virtual or online learning.
The affidavit claimed the school scheduled end of term examinations to begin on June 23 only after payment of full fees, which ranged between Sh25,000 and Sh35,000.
This was after Cambridge Assessment International Examination Board cancelled all IGSCE examination worldwide done by all British Curriculum-based schools on March 23.
The parents claimed that other schools offering similar curriculum had made a considerable discount to parents considering the effects of the Covid-19 pandemic.
"Owing to Covid-19, other schools of same parity in system, curriculum and fees structure have considered request by parents and have granted fee discounts up to 50 per cent," the petition read.
Justice Cherere ordered the parents, school and other parties to file their submissions. The case will be heard on October 14.