Private schools to get Sh7 billion from state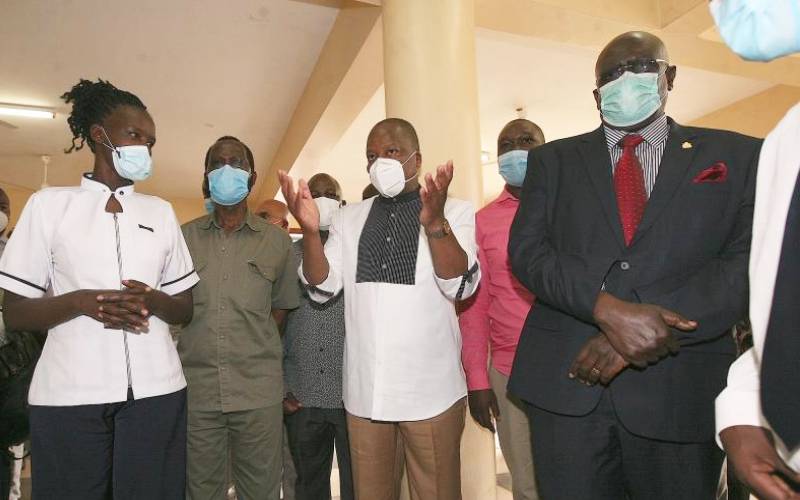 Private schools are set to benefit from the State Sh7 billion to help them navigate the challenges posed by Covid-19.
Education Cabinet Secretary George Magoha yesterday announced that the government would issue the money as a concessional loan to schools that prove they will be able to pay it back.
The funds will be a big boost to private schools, some which have wound up and others auctioned following the closure of their main source of revenue, school fees.
"The government is further considering availing Sh7 billion in concessional loans for private school owners who qualify for it. What else do you want the government to do?" posed Prof Magoha.
He did not, however, disclose the parameters that will be used to determine the eligibility of the private schools to get the money.
Stakeholders welcomed the government gesture, saying it would save a number of private schools that have been facing cash crunch.
Kenya Private Schools Association National Secretary Mr Charles Ochome termed the move an answered prayer.
Staring at closure
Mr Ochome admitted that private schools had been overwhelmed with electricity bills, rent, bank loans and salaries for teachers and non-teaching staff.
"We thank the government for the move, and our biggest focus will be infrastructure, payment of bills, especially our teachers, who have gone for so long without salaries," he said.
He noted that the association has at least 10,000 members and that a good number had been hard hit by the pandemic, with some staring at closure.
Magoha spoke in Kisumu yesterday, where he accompanied Health CS Mutahi Kagwe to assess the preparedness to address Covid-19.
The Education CS reiterated that the tentative date for opening of schools remains January 2021, and that any adjustments would only be informed by advice from the Health Ministry with regard to the Covid-19 infection curve.
"Even if we manage to flatten the curve in the next six weeks, we can open schools. What reason do we have keeping children at home?" he posed.
The CS defended closure of schools, saying more than 100 countries had done the same to protect lives of children.
Magoha said inspection of schools was underway to ensure they meet the Covid-19 regulations before they can be declared fit for opening.
He assured parents with children in private schools that may shut down that they would be absorbed in public schools.
"Our mandate as a government is to ensure that all children go to a public school, and for those who go to private schools, it is a matter of choice. This thinking that children who will leave private schools will have nowhere to go is somebody's imagination," said Magoha.
And on online learning offered by a number of private schools, the CS said parents can negotiate with the schools for fair charges.
"Government has encouraged those with children in private schools to negotiate with schools to ensure payment of propositional fees," he said.