Private school teachers resort to business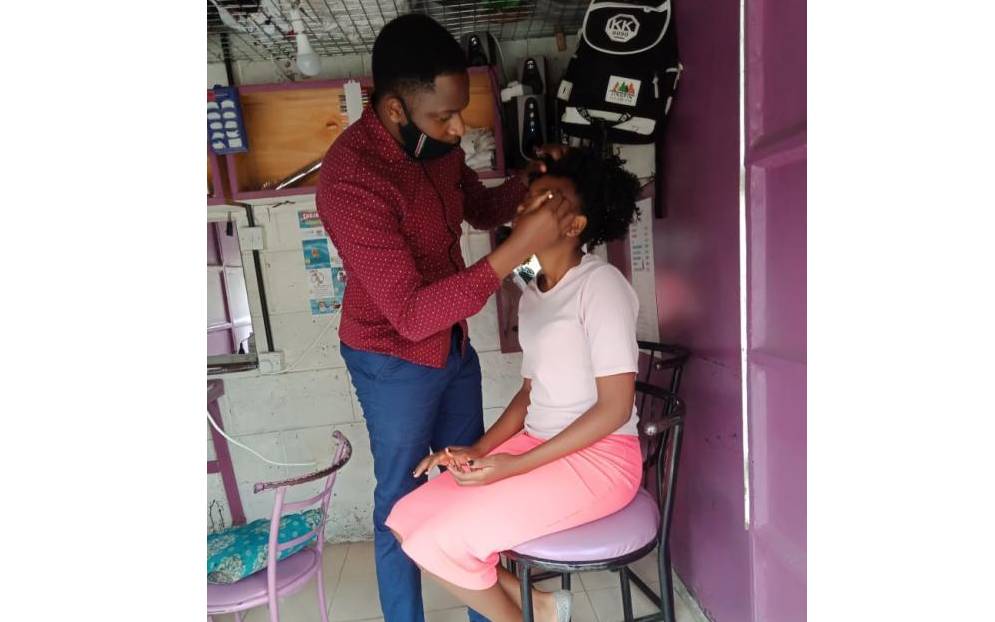 Dickson Karoki describes the last three months as extremely painful and confusing.
As a teacher of art and craft at a private primary school in Nairobi, he had great plans with his students, but Covid-19 outbreak changed all that.
He is slowly accepting that his career path has been changed, forever. From the time the first case that was reported in Kenya on March 13, after which schools were closed nationally, Karoki has not been paid.
As days went by, it became clearer that it will take longer before schools open. His bills were piling, and there was no income to supplement his needs. "Since I teach art that requires very close interaction with students, it was almost impossible to do most of my classes online," he says.
He had to activate another plan. He is employing his knowledge as a beautician, focusing mostly on nail art.
"I had a family to feed, bills to pay. Yet my source of income had been cut off abruptly. Things had to change; and I am not sure if I will ever go back to teaching," he says, solidifying a statement that most teachers in private schools have now been forced to embrace.
Peter Ndoro, Private Schools Association chief executive, says the situation in private school teachers is extremely sad, and that there are more than 300,000 people who are under their association but are now going without pay due to the pandemic.
"We were solely dependent on school fees paid by parents. Now that schools are closed till next year, it means teachers will not be paid until schools resume," he said.
Take a quick survey and help us improve our website!
Take a survey
The association is asking the government to give them a stimulus to keep them afloat. They are also asking that the government considers coming up with a two-year capitation that will cushion private schools from permanent closure when they cannot afford to pay teachers or pay for basic maintenance costs of the institutions.
Support staff
"It is not just about teachers. It is also about support staff like those in security, the cleaners, and others who still have to work for these private schools," he said.
Private schools have been struggling to get additional funding through online classes, but they are now saying the model is unsustainable, and parents have stopped paying since education CS George Magoha announced that schools will re-open in January 2021.
"Private school teachers are feeling lost," says Elizabeth Atema, a teacher in Kayole, Nairobi.
On her post on social media, she recounted the personal struggles she is going through and was asking people to give her donations so she can meet her basic needs.
"I have even asked people if I can wash their clothes or do the house chores but they say I am a teacher. Our houses are being locked and nobody is willing to accommodate us," she said.
Term fees
The other section also struggling to make ends meet are teachers who were employed by Boards of Management (BOM) to supplement the shortage experienced countrywide.
Mathew Owino, a mathematics teacher who has been working under BOM for six years, says he has now gone into farming and has decided to stop teaching altogether.
Nicholas Miayo, head of National Parents Association, now wants school administrations to use the money that had been paid for the first term to pay BOM teachers.