A school that is a safe haven for children in banditry-hit area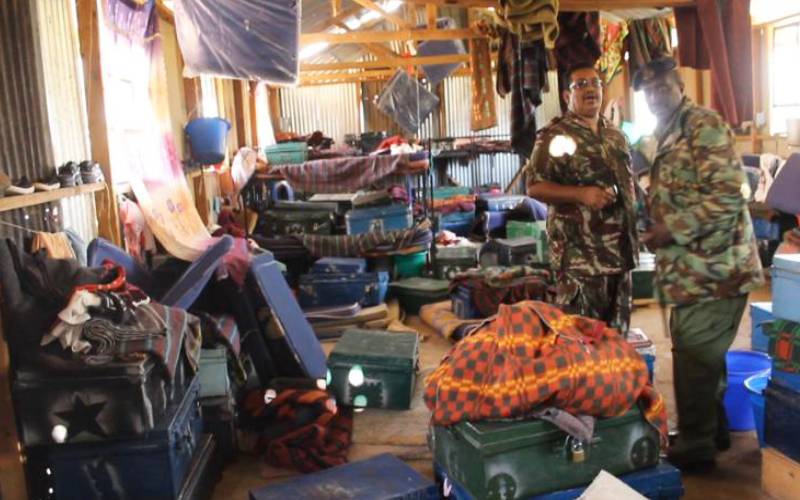 One school in volatile Kerio Valley has defied the odds by hosting children from three warring communities.
Tot Mixed Day Secondary School has become a safe haven for children who would otherwise have not accessed secondary education due to frequent bandit attacks.
Due to its proximity to border of Elgeyo Marakwet, Baringo and West Pokot, the little known school currently hosts 1,200 students drawn from the three counties.
The huge numbers of students has forced it improvise boarding facilities to accommodate the huge number.
Yet other neighbouring schools are struggling to enroll students to meet their capacities.
A peace deal signed between the warring communities in July last year has reduced cases of cross-border attacks and other insecurity cases.
But even amid occasional tensions between their communities, students at Tot Mixed Day School harbour no hostilities against each other.
The school has been described as the centre of peace – where students from communities that had been considered enemies are living and studying cohesively.
Mercy Jepkosgei, a student from Baringo County, says the school has demonstrated that the communities can live harmoniously.
"At school, we see ourselves as one community," said the Form two student.
Despite the infrastructure challenges experienced at the school, some students have opted to sleep on the floor.
Ivy Kemboi, a student from West Pokot County, said the values set by the institution has helped them live as siblings.
"At school, we find peace even though at times gunshots can be heard in the distance," she said.
Earlier this week, the launch of the institution's five-year strategic plan, turned into a moment to celebrate peace and cohesion through accommodation of more students from warring communities.
Board chairman Paul Chemutut described it as a model of peace that has united parents from warring communities.
The school located in Marakwet East Constituency draws students from as far 60km away.
"We had to put in measures because we could not turn away students who sought admission. What makes us proud is that we have given students from warring communities an opportunity to pursue secondary education," he said.
Mr Chemutut said the school has applied to be allowed to officially operate as a day school.
"This is an extraordinary school and we had to take extraordinary measures to ensure students from vulnerable families get their right to education," he said.