Reluctant VCs approve varsities merger plans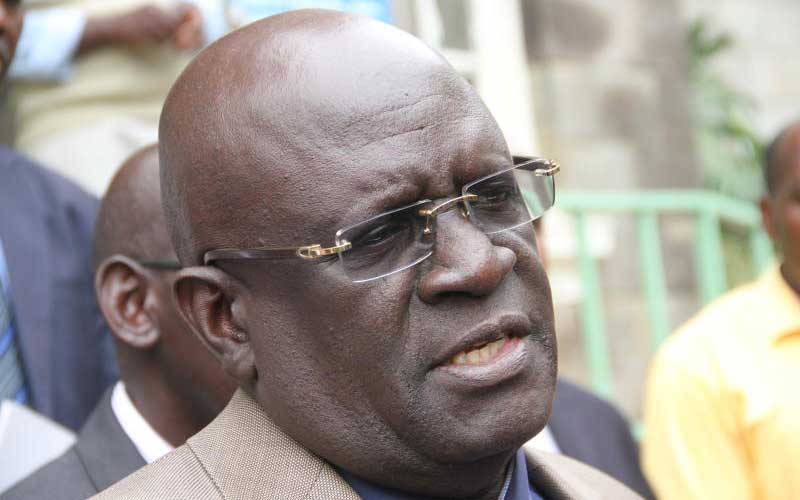 Vice chancellors yesterday reluctantly ratified the amended universities regulations that included merger clauses, even as they proposed amendments to the document.
Sources in the meeting chaired by Education Cabinet Secretary George Magoha said VCs said the merger question is well addressed in the Universities Act and proposed that the process be conducted in line with existing laws.
It also emerged that VCs questioned what the optimal number of universities needed in Kenya was against the provision that each county gets a university.
The VCs argued that issues of quality in the institutions of higher learning are well-documented in the existing laws.
"We felt that universities should be funded adequately and allowed to run. Those that will not be popular will fall by the wayside. Merging universities may not be the main solution to the problems facing universities," said one of the VCs on the sidelines of the meeting.
Currently, Kenya has 74 universities, with 31 of them being public and six public constituent colleges. There are also 18 private universities, five private constituent colleges and 14 institutions with Letters of Interim Authority.
The emended universities regulations empowers a sponsor of an institution to make a merger or acquisition request to the Commission for University Education (CUE).
The Ministry of Education would make the application for public universities as boards of trustees make for private institutions. The regulation will require CUE to consider the inspection report generated by an audit committee it shall institute and where satisfied, recommend to the Cabinet Secretary for merger or acquisition.
The insertion of the merger clause in the universities regulations is a major win for Prof Magoha whose proposals to the reforms have faced opposition from VCs and unions.
The plan to allow VCs to recommend which of their universities and constituent colleges should be merged or shut down in the grand reforms plan did not yield. Unions moved to court to stall the merger plan and the matter has been rested, despite the heat reforms generated from the ministry.
In their proposal to mergers, VCs pegged the reforms to a funding formula that they said would automatically make unpopular courses and universities irrelevant.
In their detailed report to Magoha, VCs proposed a new financing formula that focuses on financing the child. VCs said universities mergers will automatically fall in place if an enhanced financing plan where the cost of training a student is shared between the university, parents and the government.
Details of yesterday's closed-door meeting however mean that the reforms are now just a matter of time.
Prof Magoha listed merging of universities or campuses, reducing staff numbers and dropping some academic programmes as part of the expected reforms.