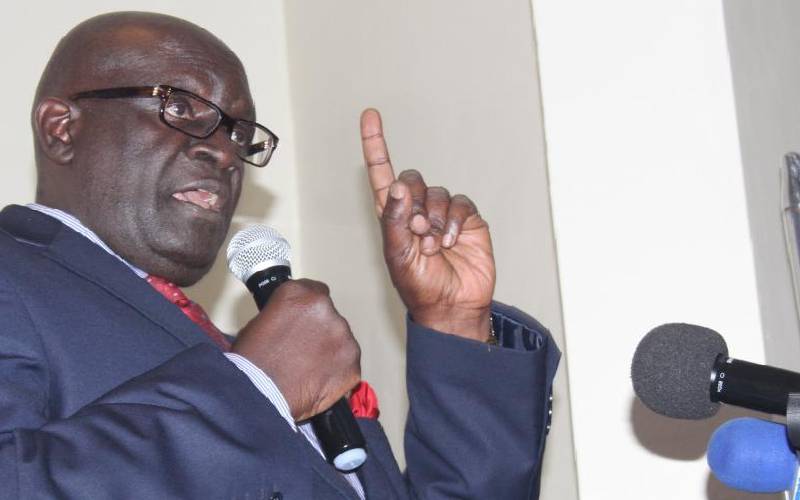 Thousands of candidates who sat their Kenya Certificate of Primary Education examinations this year will not join their preferred schools due to poor choices and lack of slots.
A large number of the affected pupils are those who selected schools in their home counties.
Education Cabinet Secretary George Magoha said yesterday the candidates were not placed in the schools they had picked.
"On overall availability of vacancies in home counties, the ministry placed only 30,000 candidates in schools they had not picked although they reflected the level of their performance," Prof Magoha said.
This was mainly attributed to pupils' failure to follow selection guidelines and lack of capacity in public secondary schools.
Read More
Magoha identified urban areas like Nairobi, Mombasa and Malindi where there are numerous private institutions but few secondary schools.
In Nairobi, for example, there were 63,973 pupils who selected schools in the county yet there are slots for only 23,613 learners. This means 40,360 pupils have to be placed in schools outside the county.
In Mombasa, there were 18,989 pupils who were battling for only 5,126 slots, leaving 13,863 learners to be accommodated elsewhere.
Face challenges
In Kilifi, 34,404 pupils selected schools that have a capacity of 10,493 places, leaving a deficit of 23,911 pupils.
"Faced with these challenges, the ministry will place learners from these counties in schools in neighbouring counties and not the schools of their choices," Magoha said.
The Cabinet secretary called on the leadership in the counties to provide an enabling environment for the establishment and expansion of secondary schools.
He challenged Members of Parliament in Nairobi to build schools in their constituencies to address the problem.
"Apart from the school in Kibra, I do not know which other secondary school is being built here in Nairobi. Instead of the noise, can each of you give us about two or three secondary schools? This can be done within the year so that next year, we do not have this problem," Magoha said.