Knut factions agree to work as one united team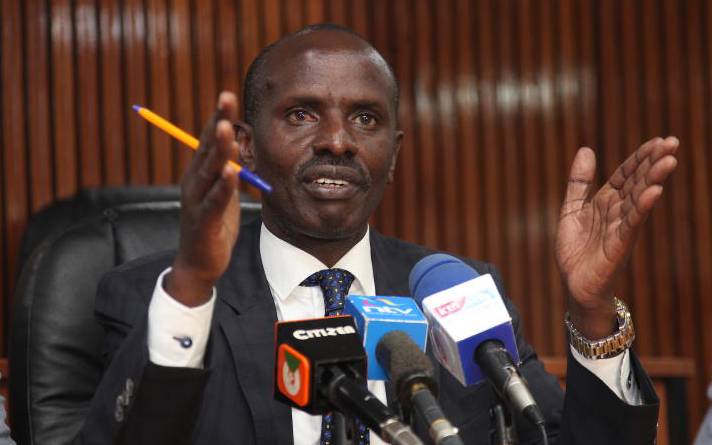 Rival Kenya National Union of Teachers (Knut) factions have vowed to end wrangling to ensure a united stand on the welfare of their members.
Knut Secretary General Wilson Sossion (pictured) said the parties were willing to withdraw all pending court cases as a sign of the truce.
Mr Sossion also said the union would reach out to the Teachers Service Commission (TSC) with a similar gesture, but urged the tutors' employer to reciprocate by reinstating all teachers sacked for disrupting Competency-Based Curriculum (CBC) training.
"We have resolved to work together and ensure peace and unity prevails among our membership fraternity," said Sossion.
Leadership dispute
He spoke after Knut officials met Central Organisation of Trade Union (Cotu) Secretary-General Francis Atwoli yesterday at his office in Nairobi to resolve a long-standing leadership dispute.
Sossion said the union was not at war with TSC and the Ministry of Education since they have the mandate to carry out oversight role in implementing programmes in the education sector.
The Knut secretary-general said the Annual Delegate Conference slated for December has been postponed until further notice.
Sossion also asked TSC to stop running two payrolls at the expense of its union members.
Mr Atwoli called for solidarity among union members.
"I urged all union members to work together in solidarity. When union members feel threatened, it's time the leadership must intervene," Atwoli said.