Masters and PhD students lament being swindled by universities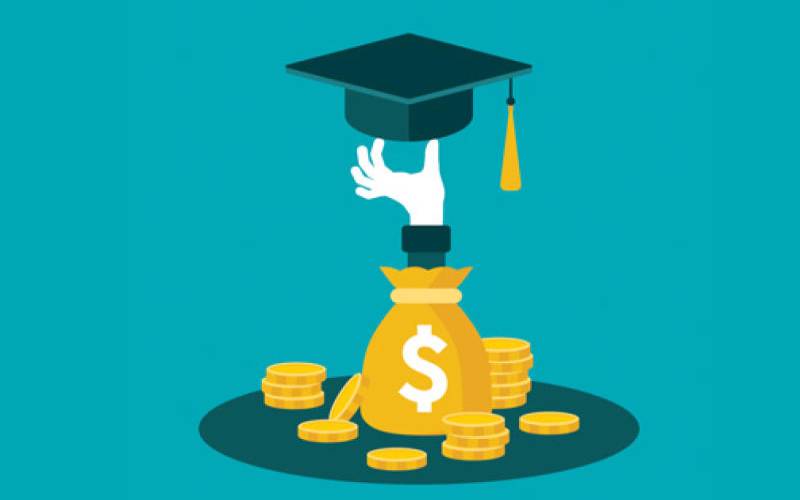 Masters and Ph.D. students lament that they get the raw end of the deal from universities that shortchange them even after they have paid tuition fees.
Dr Julius Weche is a bitter man. The 55-year-old, says he has been stuck at Management University of Africa (MUA) unable to graduate after paying a total of Sh550, 000 in fees.
The founder and CEO of the Akad Education Group-Africa, an organisation that provides career mentorship and leadership training to the youth enrolled for a Ph.D. in Leadership and Management at MUA in 2015.
And now, Dr. Weche says he has nothing to show for the early morning classes, late-night group discussions for the past four years and he has paid to the university in pursuit of a PhD that is taking long to come.
"I joined the second Ph.D. cohort in the year 2015, with the promise to graduate in three years. We are now at the end of the year 2019 with no student close to graduating," laments Weche, an evangelist at ACK Church, Butere Diocese.
Getting a PhD was part of his retirement plan
"I was planning to get my PhD to fully join the academia in 2018. This is now impossible as I am nowhere close to graduating," says Weche.
He says students were left to their own devices at the university after they were taken through a year of course work and paying hundreds of thousands of shillings. Their progress was further hit after the university failed to provide students with supervisors, denying them the opportunity to proceed to research work.
What followed, he says, has been years of hide and seek between the students and the administration as well as a string of empty promises at the university that Weche says continues to charge the students school fees without providing them with supervisors.
"Their plot, it seems, was to have us pay for the one-year coursework, thereafter delay research projects indefinitely until time runs out and you cannot graduate. Perfect heist," says Weche.
The reverend is aware that the university could reprimand him for speaking out.
"I know the university may intimidate me for speaking out. But I am a reverend and if I don't stand for the truth, then no one will. If they fight me, they must first fight the church," he says.
But the graduation challenge among PhD students isn't just at MUA. A recent report by the British Council and the German Academic Exchange Service (DAAD) found that a whopping 89 percent of Ph.D. students enrolled in Kenyan universities fail to graduate.
The survey, Research and Ph.D. capacities in Sub-Saharan Africa: Kenya report, shows that only 11 percent of the Ph.D. students enrolled in Kenyan universities complete their studies, meaning that the highest number of students that can graduate in a cohort of 50 Ph.D. students is six.
"Kenya has set its national benchmark for doctoral graduation completion rate at 20 percent, which means that for every cohort the target was to ensure that 20 percent of the students graduate within the stipulated time of three years. However, the national average from the higher education institutions is currently at 11 percent," reads the report.
Delay tactics
The report noted that timeframes for completing different stages of doctoral training were long, causing delays.
"The process of developing and approving the research proposals was slow so that by the time students are allowed to go to the field to collect data it was usually towards the second half of their second year. Therefore, they barely had enough time to collect data and write the thesis in readiness for examination," read the report.
To beat this challenge, Ph.D. students at MUA are encouraged to start working on their proposals the moment they step in their first class during coursework, says Dr. Weche.
This way, students become optimistic about completing their coursework and research in two years.
"You become optimistic that the one-year coursework will be immediately followed up with a year of research and then graduation. But the hope comes tumbling down when the delay tactics begin after coursework," says Dr Weche.
Dr. Weche realised something was wrong when the university took months to get supervisors for the students.
Other students were matched with their supervisors after a year of waiting. To buy time, he says the university started taking students through coursework again, repeating units that had already been taught and examined.
"There is a day the University organised a class after we complained that we had been neglected. We attended the 6 am class only to find that we were being taught research methodologies, a unit we had already covered. We had even sat an examination in the unit and passed. It was a very embarrassing situation," says Weche.
The DAAD survey cited lack of research facilities and equipment in universities, shortage of qualified supervisors, and work overload for the graduate faculty members as leading factors responsible for delays and low completion rates in Kenya's doctoral training.
"The average time of a Ph.D. completion is six years, which is double the prescribed duration of three years. Indeed, low completion rates and increasing dropout rates are considered a threat to doctoral training in Kenya," reads the report.
Costly tuition
Mr. Weche has spent about Sh400,000 on tuition fees, and on numerous travel expenses to the university in a futile attempt to seek an audience from the university's graduate school.
"I should have put my money into business instead of going back to school. I probably would be having something to show for it now," says a Masters student at a local university who declines to be named.
On average, a Master's Degree costs about Sh300, 000, covering tuition fees and other expenses at a Kenyan public university whereas A Ph.D. could cost slightly over a million shillings.
At Kenyatta University, Ph.D. students pay Sh200, 000 every year plus a Sh32, 000 statutory fees.
Masters students pursuing art-based programmes at the university pay Sh120,000 tuition fees per year and a Sh23,500 statutory fee.
Apart from tuition and a Sh1,000 examination fee per unit of study, Masters Students at UoN also pay Sh5,000 for their medical expenses every year. They also pay Sh3,000 for library services every semester, Sh2,000 activity fees every year and an annual Sh5,000 computer fee.
Dan Mbugua, a Masters student at Moi University's language department always wanted to complete his Masters and PhD straight after his undergraduate studies.
That is why he enrolled for his Master's degree a week after he obtained his first degree in Communication and Journalism at the university in 2015.
He first paid Sh122, 000 that his family and friends helped raise and continued to pay rest after he secured his first job.
"I always wanted to connect my education all the way possible to increase my competitive advantage. My mentor had encouraged me to continue with my education even as I worked," says Mbugua.
Nevertheless, nearly five years later, Mbugua is yet to graduate.
The wait is made worse at MUA, where Weche says students are forced to pay Sh67, 000 school fees every semester even when they are not doing anything meaningful.
Off-hand supervision, evaluation
Dr. Weche says that students who are lucky enough to get supervisors are discouraged in the course of supervision.
"Those (Ph.D. students) who can get to the defense have their projects shredded and are constantly forced to re-do their proposals, even when they have closely worked with their supervisors," he says.
He adds: "Defense committee members keep changing; each new committee will tear down students' proposals afresh and none is permitted to proceed with research data collection."
Mbugua says missing supervisors show up last minute, only to confuse the students before they defend their proposals.
CUE guidelines
A flyer advertising a PhD in Management and Leadership on the MUA official website indicates that the course takes three years.
"The programme shall be offered in three (3) academic years. A student must complete the doctorate within a minimum of three (3) years and a maximum of seven (7) years. It is meant for those who wish to advance their career to more complex leadership positions in both industry and academia," reads the flyer.
The Commission for University Education (CUE) requires that a PhD takes at least three years.
Prof Chacha Nyaigotti-Chacha, CUE chair urges aggrieved Ph.D. students to express their concerns to the commission through organised representation.
"We expect postgraduate students in every university to have an organised voice through which they can express their challenges with university administrations," says Prof Chacha.
Students are encouraged to write to the regulator, indicating they are students at a particular university where they have been short-changed despite fulfilling all their financial obligations, says Prof Chacha.
"Based on the formal complaint made in writing, we take necessary measures on the university based on the standards of delivery of Ph.D. programmes. We don't expect students to be abandoned by universities after they have expressed in a programme and gone ahead to pay for it," says Prof Chacha.
Denial
In a rejoinder to the accusation, MUA vice-chancellor Dr Washington Okeyo denies allegations that the university is shortchanging its Ph.D. students. He says no promise was made to students that they could graduate in two years.
"It is not true that students were assured PhD would take two years. No PhD anywhere in the world takes two years," says Dr. Okeyo.
He explains that since May 2015, the university has admitted about 100 students who are at different stages of their PhD studies.
Dr Okeyo says that out of the nine students that the university admitted in the first cohort of May 2015, five of them completed their coursework in one year while others failed to complete their course work citing work-related challenges, lack of funds, or limited time.
"The University keeps sending several reminders, at least three times per semester, inviting the students to come and continue with their studies and some have turned up but some have not," he says.
The five who completed their coursework were allocated supervisors, according to the MUA VC. Dr. Okeyo further denies the accusation that Ph.D. students who hadn't been assigned supervisors paid Sh67,000 every term. He further says that no student was forced to research methodologies (symposia) which they had done during coursework.
"The symposia were started upon request from some students who realised they needed to refresh and polish their research knowledge on a more practical dimension and several students have benefited," he says.