Give staffing guidelines, VCs tell CUE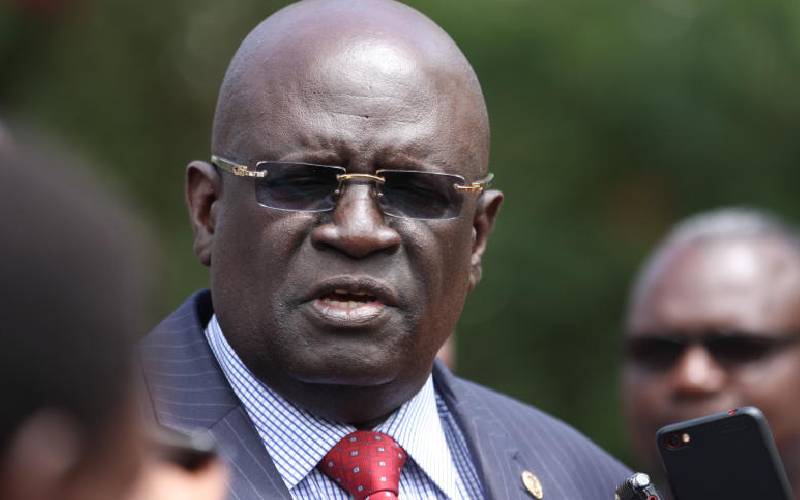 Vice-Chancellors of public universities want the Commission for University Education (CUE) to establish clear guidelines for the student-staff ratio that the institutions should abide by.
The VCs said the guidelines will measure the staffing norms to be kept by all universities.
The university heads' proposal is contained in a new report that they have compiled and which is set to be handed to Education Cabinet Secretary George Magoha (pictured).
Universities have been cited for lack of enough staff which affects quality.
The VC's argue that staff costs continue to be a big headache in running universities, taking up to 80 per cent of State funding.
"Universities that on the average run programmes that depend considerably on equipment and laboratory facilities, will have a smaller percentage of their budget go to staff costs," the report reads.
Average staff
A joint audit report carried out in 2017 by universities management and workers unions revealed that universities held an average of 27,750.27 staff per year.
"From this we note that on the average, the academic members of staff were just under 30 per cent, thus leaving some 70 per cent of the staff to compliment administrative, technical, and other general departments," the report further reads.
The managers argue that if their proposal is implemented, it shall bring about efficiency in the operations of the university and also cut down on direct labour expenses.