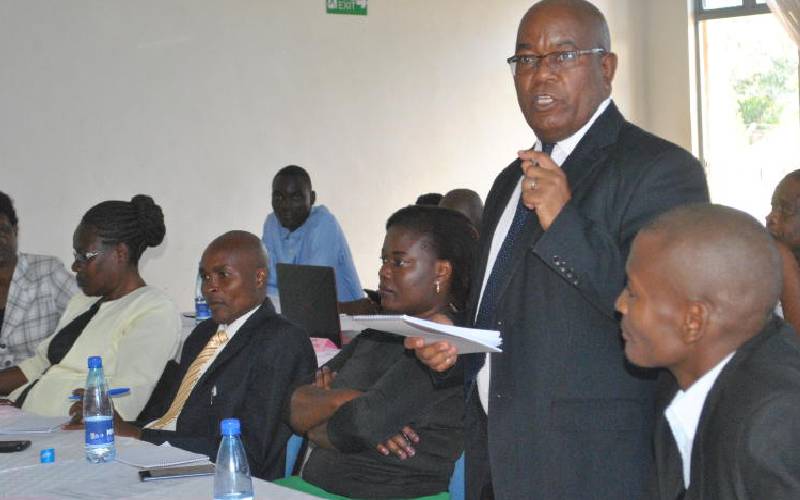 Masinde Muliro University of Science and Technology (Mmust) has admitted 1,180 students to undertake technical courses this year.
The courses are offered under the government's Technical and Vocational Education and Training (Tvet) programme.
This is according to Samuel Waweru, the Tvet director at Mmust who spoke yesterday during a curriculum review workshop at the university.
Of the 1,180 students, 930 have enrolled for diploma courses while 250 will pursue degrees.
Mmust has been accredited as a Tvet centre, and the students were admitted through the Kenya Universities and Colleges Central Placement Service.
Drive economy
Other universities accredited as Tvet centres include Technical University of Kenya (Tuk), Technical University of Mombasa (Tum) and Meru University.
Dr Waweru said the students will start their studies in September this year.
"The government's decision to accredit some universities as Tvet centres is informed by the need to produce fully qualified graduates," said Waweru.
"These are the people to drive our economy so that by 2030, Kenya is a middle income country."
His sentiments were echoed by Stanley Maindi, the national deputy director for Tvet. Mr Maindi said after meeting the academic requirements the students will be accredited by a Tvet committee.
"We are supporting Mmust since its is the first university to conform to proper Tvet standards. We are happy the department of health promotion and sports science among other departments have aligned their curriculum to the Competency Based Education Training curriculum," said Maindi.