NGO trains youth on accessing procurement program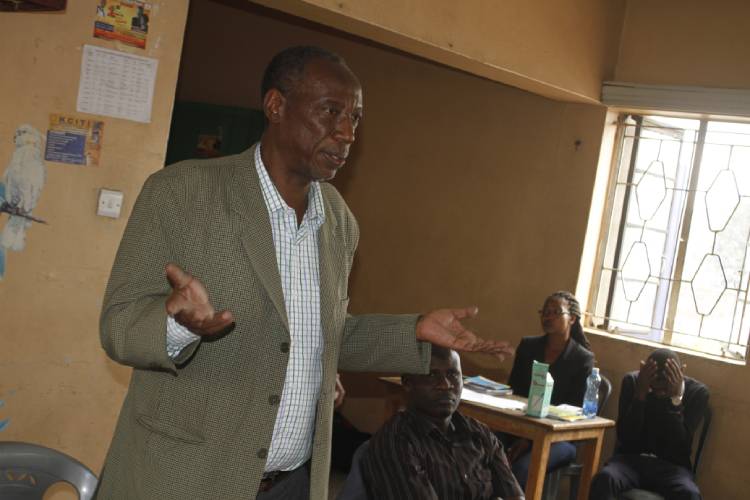 A city Non-Governmental Organization (NGO) is training youths on how to access Government Procurement Opportunities.
Entrepreneurship Training Programme (ETP) formed by a group of businessmen wants to provide more opportunities for women, youths and persons living with disabilities.
"We empower young people through training, mentorship and business nurturing," said Chomba the lead facilitator.
AGPO program was launched by President Uhuru Kenyatta on the year 2013 to ensure more youths get access to government tenders by ensuring that 30 per cent of all tenders is allocated to them together with women and people with disability.
Chomba who spoke during a training session at Orbit Baptist Church in Mathare Bondeni area said their aim is to empower youths through pieces of training.
ETP is a registered NGO based in Nairobi which involves a team of businessmen with a vision to empower youths.
"We empower young people through pieces of training, mentorship and business nurturing," said Chomba the lead facilitator.
The curriculum is designed to inform the youth of the existing business opportunities and how to grab them with a special emphasis on a government project termed us AGPO.
"Our aim is also to train the youth on the process of acquiring all company mandatory documents and bank account opening," added Chomba.
The businessmen are also equipping the young people with basic sales and Marketing skills and tools in the supplies industry ranging from personal grooming, cladding, business language, to marketing tools.
They are also showing the youth the tendering process and they also have the part of motivation where successful youth from previous training to share their insights with those who are still in training.
We are also partnering with the government through the state departments of youth affairs to curb the high rate of unemployment within the country.
The qualifications are youths who have reached the level of the fourth form in education and they are being educated on all the government products.
"We cater for all the cost for the training including hire of venue, meals and facilitator's allowance, 'said Chomba.
ETP team mobilizes resources and training materials of their own to carry out its activities, it is also envisioned to empower unemployed youths through pragmatic Entrepreneurship training with a special eye on procurement and supplies business.
"The training program is currently a day's activity with several trainers including motivational speakers and government youth officers where we are targeting 50-80 trainees in each training," Chomba told the press.
Chomba said they are willing to partner with any other organizations or individuals of good will who can sponsor the training in full or in part.
They have successfully trained youths in Kibra, Langata, Dandora and Embakasi Constituencies within Nairobi but they will expand to the same the whole country.
Mercy Wangare, one of the trainee said she was very lucky because now she can get financial support to continue delivering stationeries to various schools.
"I am so grateful to ETP for educating me on tendering process and how to be an entrepreneur," said Wangare.
At the completion of the training, the youths are granted certificates to use during the tendering process.?