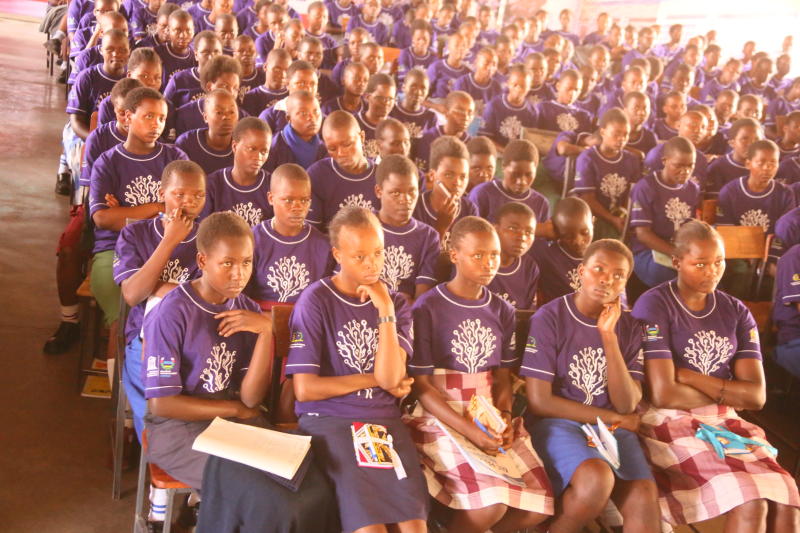 The government has raised concern over the low enrollment of students to science, technology, engineering and mathematics (STEM) related courses at the universities.
Education sector players are now worried that if the trend continues, achieving the Big Four Agenda and Vision 2030 will be a pipe dream.
According to Alice Ochanda, the Eastern Africa Program Specialist for Gender and Natural Sciences at the United Nations Educational, Scientific and Cultural Organisation (UNesco), only 22 per cent of students (male and female) are pursuing science related courses.
Globally, only 35 per cent of all students in universities are studying Stem related courses. Female students in science related courses are very few in the universities.
Ochanda spoke during the launch of a Stem mentoring programme at St Elizabeth's Mukumu Girls. The initiative targets secondary school girls in form one, two and three.
Read More
"Female students study sciences in secondary schools but when they join university, they lose interest especially in engineering, physics and mathematics. Some of those who take up the courses don't complete their studies," she said.
To address this problem, Unesco and the Kenyan government have initiated mentorship programmes targeting female students in rural secondary schools. The programme was started in 2014.
"We will track the performance of individual students who have been mentored to ascertain whether upon completing secondary education, they ended up taking Stem related courses," Ochanda said.
She said they have a pool of top professionals -- scientists, engineers, lecturers and women holding prestigious positions -- who have volunteered to mentor girls.