Amina overlooks varsity council, picks outsider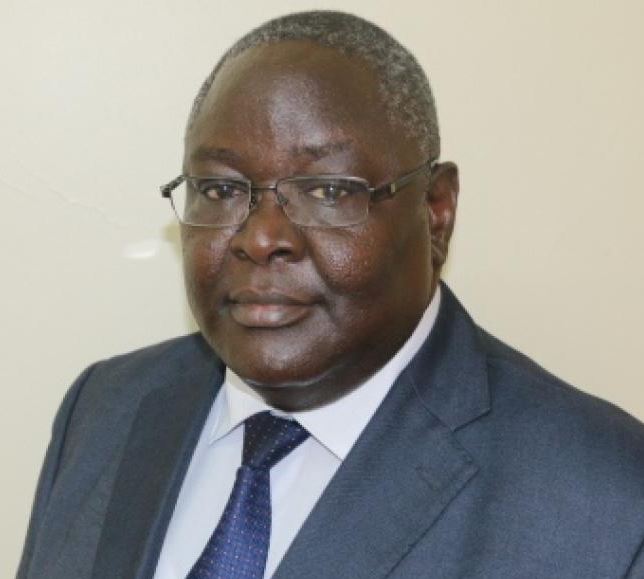 Education Cabinet Secretary Amina Mohammed has overlooked a decision by Masinde Muliro University of Science and Technology (Mmust) council and appointed an acting vice chancellor for the institution.
Joseph Bosire replaces embattled Fredrick Otieno and will be serving in acting capacity for three months.
His appointment comes barely one week to the university's 13th graduation ceremony.
Prof Bosire's appointment was welcomed by the 1,000-odd students set to graduate on Friday. The institution's graduation was already in limbo over who was to preside over after contracts of top university management leadership expired.
Prof Bosire is the current Deputy Vice Chancellor for Academic Affairs at Jaramogi Oginga Odinga University of Science and Technology (Jooust).
He is a professor of business and economics from Kenyatta University and has previously worked at Laikipia University, Egerton University and the Teachers Service Commission (TSC).
Prof Otieno, whose first tenure in office was dodged by controversies and boardroom wars, has already handed over to the acting VC.
Amina's move to appoint Bosire puts the future of Mmust University Council in limbo. The council had settled on Egara Kabaji as acting VC though his term as DVC Planning, Research and Innovations was to expire on January 23, 2019.
In a letter dated November 19, Mmust council, through its chairman Jeremy Bundi, had written to Prof Otieno asking him hand over to Prof Kabaji.
The letter read: "Prof (Deputy Vice Chancellor for Academics and Students Affairs Josephine) Ngaira and yourself (Vice Chancellor) cannot legally preside over the 13th Mmust graduation on December 14 as your respective contracts have or will have expired".
"On this note, the council resolved that since Prof Kabaji's contract will expire on January 23, 2019, he be appointed as acting vice chancellor. As the Council Secretary (Prof Otieno), you are advised to ensure handing over is carried out smoothly as you cease to be an employee of Mmust on December 1, 2018".
This letter was also dogged by controversy as a faction of the council disowned it on the grounds that the decision was not a true representation of the top university decision making council.
Applications
Already, the university council has advertised for the position of VC. Interested candidates are to submit their applications by December 21.
The institution doesn't have a substantive DVC for academics and students' affairs and that of administration and finance.
Following the appointment of Bosire in acting capacity, the institution's professors' forum called for calm and support for the new leader.
The professors said the university's staff had been polarised after the exit of Otieno.
MMUST professors' forum chairman Oteng'i Silvery asked the university staff to remain united as the institution undergoes a transition period.
Prof Oteng'i said they support Amina's move to appoint a neutral vice chancellor to stabilise the university, saying they will not support any factions that will come up to oppose the new VC.
"We are fully behind Prof Bosire and will not allow anybody to distract us from discharging our duties. We are in support of any decisions that will be taken by the Ministry of Education aimed at making MMUST a world class university," said Oteng'i.
The forum's Secretary Sakwa Thomas, said they will work with anybody who will be appointed to head the university.
"Recruitment of a new vice chancellor is in progress and whoever will be appointed, we will work with him," he said.
Prof Sakwa said they had confidence in the university council and their operations. "We know there are staff who feel disgruntled following the exit of Prof Otieno and we want to urge them to stay calm and work with the new leadership in place," he said.
The acting vice chancellor has already met with the University Academic Staff Union (Uasu), Kenya Universities Staff Union (Kusu) and Kenya Union of Domestic, Hotels, Educational Institutions, Hospitals and Allied Workers (Kudheiha) top brass and agreed to work together.
The unions had been pushing for the removal of Otieno over corruption allegations and abuse of office.
Kusu chairman Onzere Mulongo yesterday said they will work with the new acting Vice Chancellor.
"We had a fruitful meeting with the new Acting VC and everything is moving on well. We will support him as he steers the institution to the next level," said Mr Mulongo.
Teachers battling addiction
Kagiri has been feted by TSC and Kuppet for his advocacy efforts to help teachers, students and parents from addiction