Polytechnic aims to be region's innovation hub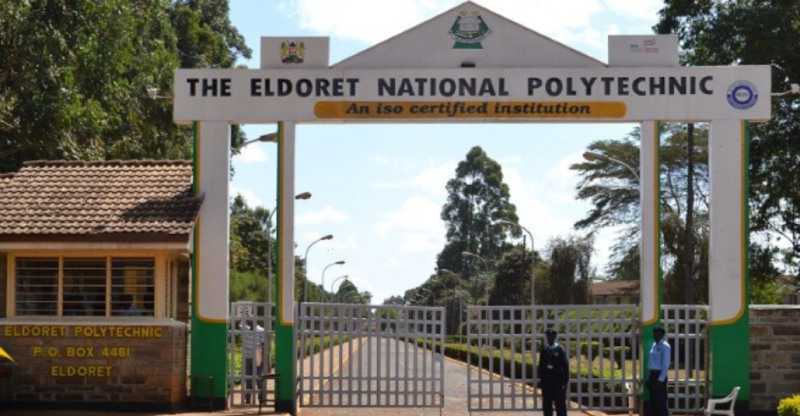 Eldoret National Polytechnic has announced plans to install technology equipment worth Sh1.5 billion in an ambitious scheme to position itself as an innovation hub.
Principal Josphat Sawe said the state-of-the-art facility will help students develop technological skills and be job creators rather than seekers after their studies.
The principal said the equipment, including lathe and moulding machines, will be deployed to building and civil engineering, mechanical and automotive, electrical and electronics and other departments.
Four months ago, students at the polytechnic invented a brick-making machine with an ability to produce three blocks simultaneously unlike the contemporary machines that produce a single brick at a time.
"The main focus of Eldoret National Polytechnic is to churn out skilled manpower that will build our roads, houses and bridges, not a workface that is highly educated but lacking practical skills," Mr Sawe said.
He said the investment in technology is a long term strategy geared at ensuring graduates are equipped with technical skills and competencies to compete locally and internationally.
He spoke moments after the institution was declared winner of the 2018 champion of governance award in education by the Institute of Certified Public Secretaries of Kenya after beating all tertiary institutions and state agencies across the country.
Rift Valley Technical Training Institute, also based in Eldoret and which was top last year, was relegated to second position this year.
Sawe said Eldoret polytechnic is alive to the worrying trend in which colleges and university graduates are offered courses that will deny them employment in the public or private sector upon graduation, and is working to reverse the high rate of unemployment.
He attributed the institution's top performance to sound financial management, leadership and governance and pledged to defend the title next year.
"We achieved the award due to the hard work exhibited by our teaching and non-teaching staff. The students demonstrated team work in coming up with great innovation. It is because of this support and cooperation that the institution emerged as champions," said Sawe.
He said deployment of the modern technology is part of an ambitious expansion plan following an increase in the number of youth seeking technical training. The institution has established a town campus in Eldoret, and three other campuses in Bomet, Entebes and Turkana.
The national polytechnic has also established and equipped additional computer laboratories to enhance access to computer training.