Vice chancellors push for fee hike as public universities in the red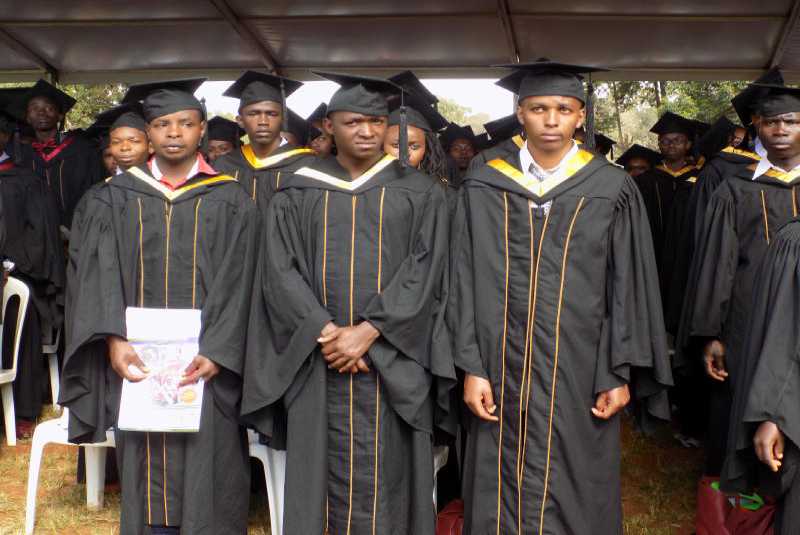 Parents may dig deeper into their pockets to finance higher education of their children as public universities pitch a strong case on fees increase.
Vice chancellors of public universities want each student to pay Sh48,000 up from the current Sh16,000, saying the cost of training has gone up.
In a blow-by-blow plea to MPs and top Ministry of Education officials, the VCs said the current flat rate of Sh16,000 is no longer sustainable. All government-sponsored students are currently funded at a flat rate of Sh120,000 per year based on a formula developed in 1989.
Of this, Sh86,000 is tuition fees while Sh34,000 caters for students personal expenses, including accommodation, food and books.
The government pays Sh70,000 of the tuition money with students left to pay Sh16,000.
Yesterday, the VCs said students' fees must go up.
"The government should consider either increasing fees to account for the rise in the cost of learning or adjust its contribution to provide for increase in the cost of training," they said.
The VCs said that they are aware of the consequences of fees hike but noted that it must be done.
"We know there will be a strike but they will come back and pay. We are prepared if MPs support us," said Daniel Mugendi, Embu University VC. Vice Chancellors Committee Chairperson Francis Aduol said time has come for the fees to be revised despite the consequences. "We were here when the Sh16,000 fees was introduced. It was not an easy moment. But it came through," said Prof Aduol.
The details emerged during a consultative meeting with Parliamentary Budget and Education and Research Committees on university funding at Kenya School of Monetary Studies.
Strong case
Education Cabinet Secretary Amina Mohammed, who presided over the meeting said she will put a strong case for universities if they make strong valid recommendations. "Give me this report within two weeks," said Amina.
Chacha Nyaigotti Chacha, the chairman of Commission for University Education, and his Chief Executive Officer Mwenda Ntarangwi were also present.
Higher Education Loans Board and Kenya Universities, Universities Funding Board (UFB) and Colleges Central Placement Service secretaries were also present. The VCs said efforts to implement the Differentiated Unit Cost (DUC) have not been effective. DUC is the amount of money required by an institution to teach one academic program per year per student.
If fully implemented, training dentists will require the highest allocations of Sh600,000 per student for only one academic year. This money will be adequate to purchase all the necessary teaching requirements complete with remuneration of the lecturer.
Medicine will require second highest funding of Sh576,000 per year while pharmacy will require Sh432,000.
Arts (general) would require the least funding at a cost of Sh144,000 per year.
Applied humanities such as languages and psychology shall take up Sh180,000 per year.
The proposal mirrors recommendations fronted by Universities Funding Board (UFB) chairperson Kinandu Marangu early this year.