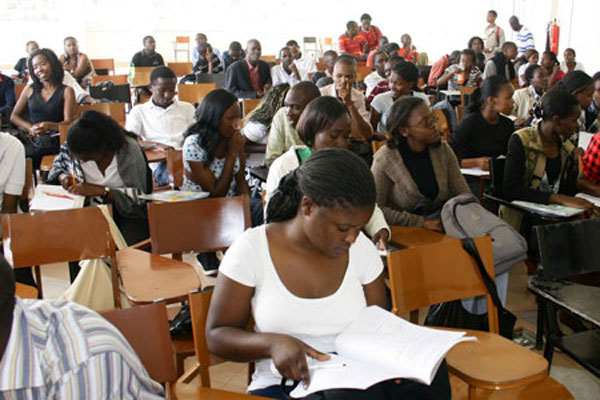 The Kenya University Students' Organisation (KUSO) conducted its elections at the weekend and elected business woman Agnes Kagure as their patron.
The elections were conducted on Saturday during a meeting of the association attended by Nairobi Governor Mike Sonko.
During the meeting, the student leaders shared ideas on optimal student engagement with the Government, private sector and Kenyan society as a whole. The new patron urged the students to air their grievances in smart ways that enhance their welfare instead of drawing them back.
She also embraced their views that there was need for strategic student representation in all bodies that touch on their welfare like the Higher Education Loans Board and the Kenya Institute of Curriculum Development.
"You should push to have representation in some of these institutions that run affairs that affect you," she said.
Read More
Mrs Kagure urged students to be proactive on the issue of the National Government and Nairobi County Government's commitment to youth economic empowerment.
She said there is need for a paradigm shift in the way students transition into employment.
"The knowledge the students acquire should be a clear pathway to employment, particularly self-employment. For this to happen, students should tap more innovatively into employment hotspots of the twenty first century like Information Technology, Modern Agribusiness, Ecotourism and Creative Industry," she said.
The student body committed to foster unity in the country in line with the newfound spirit of unity sweeping across the nation.
University of Nairobi's President Antony Manyara was elected President, Neema Sheikh from Multimedia University the Deputy President, Tisa Moses from Moi University was elected Secretary General, Muthoni Mburu from Kenyatta University the Treasurer, Wangila Wabomba from Meru University the Organizing Secretary, amongst others.
KUSO is about four years running and naturally encompasses all the registered universities in Kenya.
Active participation has been from about 10 universities and the membership approximates to 300,000.
Its main achievements include addressing suspension and expulsion cases in universities, the issue of HELB delays and allocations to students and addressing social ills and governance issues that in one way or the other, affect students.
The association complained it has no clear funding source for its activities and consistent reward/motivation for office bearers.
According to Mrs Kagure, the African Continental Free Trade Area (AfCTA) that the African Union committed to in March 2018 presents a golden opportunity for the youth.
She said and argued the youth need to similarly embrace this continental platform because it will cover a market of 1.2 billion people and a gross domestic product (GDP) of $2.5 trillion, across all 55 member States of the African Union.
President Uhuru Kenyatta has been a leading voice and champion of AfCTA.