Could this be the poorest school in Kenya?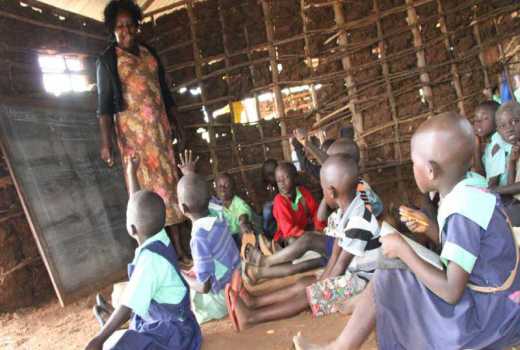 It is 7.30am. Pupils at Koguta primary school in Migori County is settling in for yet another day. Except that for the youngest learners, there is no 'in' to settle into.
In a makeshift classroom, more than 50 children scramble for the few stones that serve as their desks.
Shivering from the biting morning cold, the children spread their books on the wet muddy floor, ready for their first lesson. Metres away, several teachers sit on wooden chairs under a tree -- their staff room -- as they prepare for the day's task.
One desk, five pupils
This is Koguta primary school in Suna West, where children in the lower primary and pre-primary classes don't know how it feels to have a roof over their heads. Only upper primary pupils sit in permanent structures. But even here, the learners have their own unique problems. One desk is shared by at least five pupils.
But despite the biting cold the morning School and College visited, the children are in high spirits, eager to learn from their dedicated teachers. Their sweet, innocent voices fill the air with songs, reverberating into the distance.
Their voices help them forget their sorry environment they have to learn in.
The school has possibly the worst infrastructure in the county. Pupils here learn in the open, under trees and in derelict make-shift rooms.
Started in 2011, the school currently has a population of 200 pupils, from pre-unit to Class Eight. Four years ago, it only had 70. But even with the rising numbers, it is struggling to provide a conducive environment for its pupils, especially the young ones.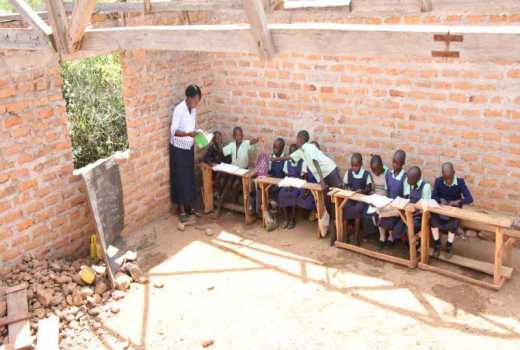 Pupils in nursery and pre-primary can only sit on logs and stones. Teachers have wooden chairs under a tree for their classroom. Even those lucky enough to get a classroom have to write on the floor for lack of desks, headteacher John Mathira Bita told School and College.
"Our pupils are facing challenges despite the growing importance of Early Childhood Education in the country," said Mathira.
His house serves as both his abode, a store for the institution's important documents and as a shelter for the teachers whenever it rains.
"The money which is provided for free primary education is not enough to help us erect a staff room or get desks for pupils," said Mathira
Annually, the school receives Sh60,000 which is mainly used for maintenance and miscellaneous expenses.
The government allocates Sh1,420 per child annually through the Free Primary Education (FPE) funds. These funds cater for the stationery and hardly enough is left over for construction of classrooms or to purchase desks.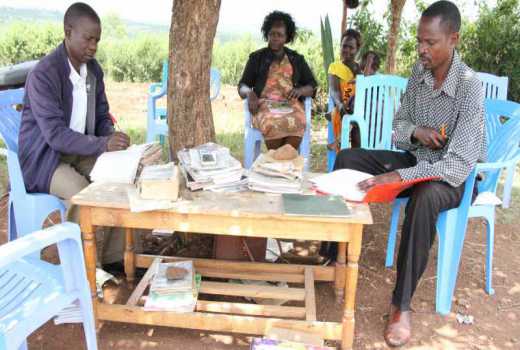 National examinations
The last time Kotuga primary school received money from the Constituency Development Fund (CDF) was in 2015. This money helped put up the permanent building that houses upper primary.
Caroline Otieno, a teacher at the school said that at times they are forced to share classrooms. During such times, as one teacher uses the blackboard, the other will teach pupils how to read. "During the rainy season, many pupils do not come to school," said Caroline Otieno, a teacher.
The school has 10 teachers, two for the ECDE section. It first registered candidates for the Kenya Certificate of Primary education (KCPE) in 2015. Its leading candidate scored 278 marks. In 2016 and 2017, the school's leading students scored 302 and 333 marks respectively.