Special needs six to join national schools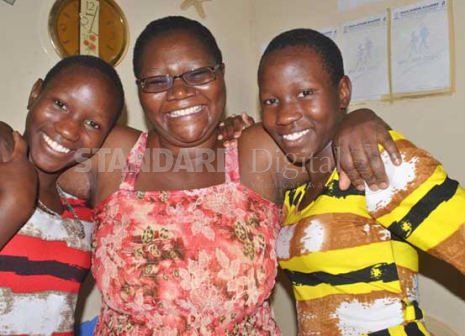 Six candidates with special needs are among 9,846 who will join national schools.
The candidates scored 401 marks and above in the just-released KCPE examination results.
This is the first time candidates under this special category have produced such a high number of top grades in national examinations.
The highest candidate under this category scored 426 marks.
Special School Heads Association of Kenya (SSHAK) National Chairman Arthur Injenga said even the top student this year was a child with special needs.
Goldalyn Kakuya of St Anne Lubao in Kakamega County scored 455 marks to emerge the top candidate nationally in KCPE examination results.
Data released by Education Cabinet Secretary Fred Matiang'i shows another 178 candidates with special needs scored 301-400 marks.
Another 628 scored 201-300 marks. Overall, a total of 2,038 candidates with special needs sat the 2017 KCPE examination.
Fair selection
Matiang'i said the Government recognised the rights of learners with disabilities as enshrined in the Constitution and assured of fair Form One selection.
Matiang'i said this year's Form One selection would not discriminate against any student.
He said placement of candidates into public secondary schools would be based on merit, quotas, equity, affirmative action and student choice.
He said all children – from public or private schools – would be treated equally during the selection process to start on December 4.
Injenga yesterday pleaded with the ministry to open national schools to include those with 301 marks.
"Taking in 184 students with special disability is not a big number. We plead that they take in more of these children to national schools," said Injenga.
The Standard established the selection criteria used this year would apply but with a few adjustments to ensure all candidates would secure slots.
The revised criteria for Form One selection (2015) states how candidates will be placed to extra-county, county and sub-county schools.
Selection of candidates to extra-county schools will be based on the 20:40:40 ratio, to be shared across the host sub-county, the host county and other counties in that order.
"The ratio of public to private school candidates selected to this category shall be 70:30," reads the revised formula.