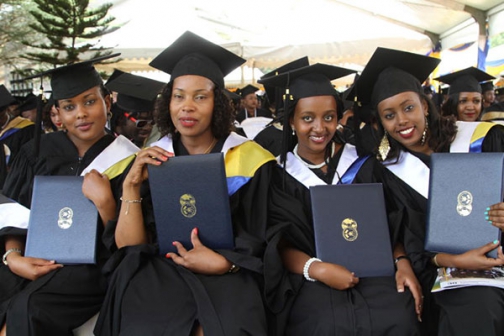 NAIROBI: An official from the Ministry Of Education has raised concerns over the low advancement of education among men.
Director Adult Education Irreneous Kinara said statistics being combined by the ministry currently are indicating that more women are going back to school for further education compared to men.
Though a final report is yet to be released on the same, Mr Kinara said the numbers are quite bold on employees of the Teachers Service Commission (TSC).
"In this category, we have more female going back for undergraduate, masters and PhD degrees with their male counterparts lagging behind," said Kinara.
Despite Mr Kinara noting this scenario as 'endangering' to the boy child, he referenced it to the rampant campaigns on gender policies, girl child initiatives that have been globally initiated through the Sustainable Development Goals (SDGs).
Read More
"And this also saw us lowering the cut off points for the female students joining university to provide a soft landing for most of them," Kinara said.
He added: "But ironically, most of the Science, mathematics and technology related subjects are now being done more by female students."
Kinara made the remarks Thursday when he represented Education Cabinet Secretary Dr Fred Matiang'i in this year's FAWE (Forum for African Women Educationalists) Awards that recognise the works of journalists in advocating for girl child rights for sexual and reproductive health as well as education.
Some 12 journalists from seven media houses were awarded among them Standard Media Group's own Jeckoniah Otieno who reports for The Standard Newspaper.
Other winners (in print category) were Bernardine Mutanu from Nation Media Group's Taifa Leo and Abiud Ocheing' from Daily Nation.
"Recognizing such steps among the girl child do not necessarily mean that we are leaving the boy child. It is just that the statistics speak for themselves," said FAWE National Coordinator Terry Otieno.
Other categories were in broadcast (TV) which was won by Rose Wangui and Wambui Kuren of NTV, (radio) Ali Vincent Menza of Sheki FM.
Young journalist (female) of the year was won by Ruth Keah of Radio Rahma while Lilian Kaivilu was the best in Western Kenya.