Government launches digital project to transform reading culture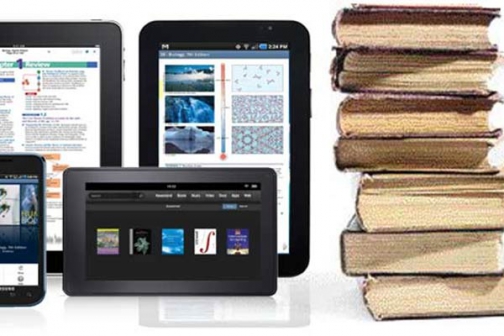 Nairobi, Kenya: Did you know that only 35 per-cent(%)of Kenyans use the toll-free Public libraries?
Principal Secretary for Culture and The Arts Mr. Joe Okudo while citing this 'worrying statistic' now says the Government has a declared mission and challenge to enhance Library usage to 70%.
This will be driven by a digital scheme to revive the culture of quality reading.
Mr. Okudo was speaking at the Buru-Buru Library Tuesday where the Cabinet Secretary for Sports, Culture and the Arts Dr. Hassan Wario launched the 'DIGITAL LIBRARY PROJECT', a two-year partnership with donors which will avail 3,000 e-readers(tablets)in all the 61 public libraries.
Between them, Bill-Melinda Gates and the Stavros-Niarchos foundations ,working through World Reader East Africa have provided a grant of 3.5million dollars(for equipment, digital books, training). The Kenya Government has matched this with Ksh.7.2million to cater for Port clearance charges, maintenance and training of Librarians.
''With the benefit and convenience of hand-held gadgets people have been shunning visits to Public Libraries and instead prefer long hours consuming sterile/unwholesome information they are bombarded with daily'' lamented the CS Dr. Wario.
He said addiction to unwholesome information/gossip is a sure killer of personal creativity, critical thinking and academic excellence.
The CS, therefore, exhorted guardians and information providers to ensure children are nurtured on a 'healthy information diet'.
At the project's full-term, 580,000 digital books worth 968,600 US dollars will be available in the Kenya National Library Service network. This addition will be a momentous boost as it will constitute 39% of the total KNLS book stock.
Launching the e-Readers Dr. Wario said each tablet is pre-loaded with 200 books but each has an optimal capacity of 1500 e-books.
The e-reader is being hailed for its portability, low maintenance, longer 'shelf' life (average six years, in comparison to paper book's one year).
It is also endorsed as disability-friendly as, through appropriate formatting, it helps break communication barriers posed by audio-visual/physical challenges.
Newly appointed Chair of KNLS Hon. Noah Katana Ngala pledged he would keep KNLS on the path of digital transformation if only to ensure it does not run obsolete.
''A body retains its identity by being dynamic and renewing itself appropriately'' he said.
Hon. Ngala thanked the various donors such as Book Aid International and EIFL-PLIP, Melinda Gates, World Reader, for their support towards this countrywide digital roll-out which he hopes will see more Kenyans, again, and pick up their reading culture.
Also present at the launch was the Director of KNLS Richard Atuti, a representative of World Reader East Africa Muthoni Kihoro, Senior Deputy Secretary Saima Ondimu, and pupils representing five schools.
The project christened LEAP 2.0(Libraries, e-Reading, Activities, Partnerships will be in four phases viz.
phase I; to cover 18 Libraries in 10 counties
phase II: 19 LIBRARIES IN 15 COUNTIES
PHASE III; 10 libraries in 6 counties
Phase IV: 11libraries in 4 Counties
Kakamega, Kisumu, Siaya (Rarieda'Nyilima) were completed under a pilot dubbed LEAP 1 in 2014. Each of the three got 25 e-readers pre-loaded with 200 books.