Impromptu visits will not stop, says Education CS Fred Matiang'i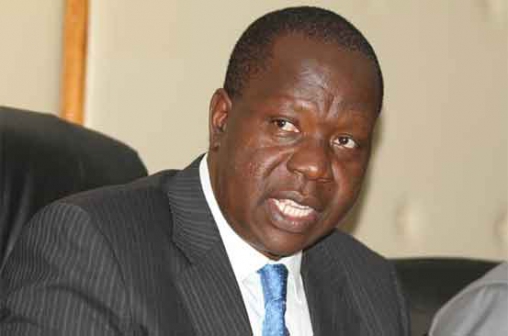 Education Cabinet Secretary Fred Matiang'i has said school heads should not expect his impromptu visits to end anytime soon.
Dr Matiang'i yesterday defended his visits, saying they are part of his mandate as the man in-charge of the country's education.
"The inspection tours have revealed the actual wanting state and environment learning takes place in our schools," said Matiang'i.
He said it was not possible for a CS to provide the leadership the sector requires without visiting schools where the education policy, standards and curricula are managed and implemented.
"If it were not for these visits, we would not have seen the need to modernise and expand infrastructure to take care of increased enrollment of students in secondary schools," he said.
Matiang'i said the visits made the China Roads and Bridge Corporation Managing Director John Lee to gave a cheque of Sh2 million to Ngara Girls High School to help in the construction of a dining hall.
The CS was responding to critics when he visited Ngara Girls, and Pangani Girls where he was the chief guest during the latter's Prize Giving Day.
The biggest challenge, he said, exhibited from the visits is teacher absenteeism.
As part of his restructuring models of the education sector, Matiang'i directed that head teachers will no longer be handling money to purchase textbooks.