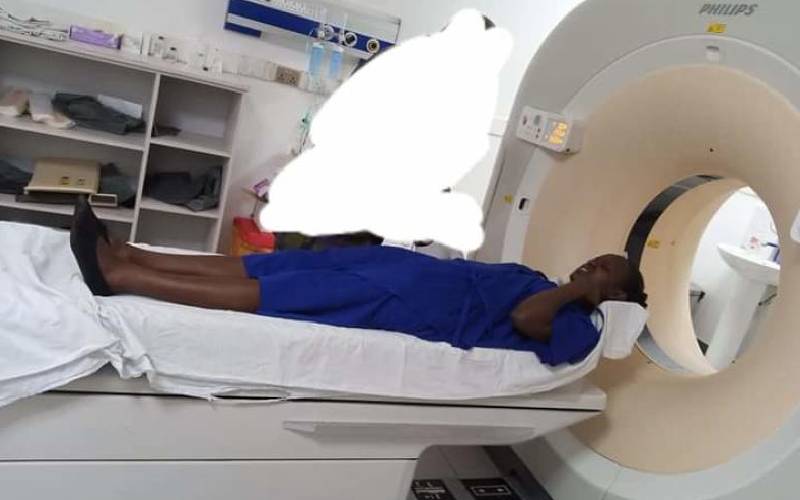 Yesterday was World Cancer Day and Kenyans joined the globe in reflecting on a disease that has devastated families, depleted resources and caused untold suffering to millions of people. While major strides have been made in the fight against the disease, a lot more is needed to beat the condition.
Scientists have made several breakthroughs in treating the disease and many patients have survived it through treatment and therapy. And although the world is still not out of the jaws of the killer disease, early diagnosis has been found extremely helpful in treating the condition.
This has informed calls for regular screening and tests so that individuals can combat it early enough. The disease appears in the body through stages and the early it is treated, the better the outcomes in terms of survival and costs.
Yesterday, Health Cabinet Secretary Mutahi Kagwe led Kenyans in marking the day at Coast General Teaching and Referral Hospital in Mombasa. He said about 47,000 Kenyans are diagnosed with the disease annually and some 27,000 succumb to it. He, therefore, urged Kenyans to take regular cancer screening.
Over the years, Kenya has spent billions of shillings on facilities to treat cancer patients, but a majority of patients are still struggling with the disease. For instance, just last week it was reported that two machines to handle the disease at the Kenyatta National Hospital had broken down. This has subjected thousands of patients to unnecessary pain. Why the delay in repairing the machines? Why hasn't the Ministry of Health provided the patients an alternative in the meantime?
Kenya also doesn't have enough oncologists and other specialists to handle the disease. This is largely due to brain drain, where a good number of medical students leave the country for greener pastures abroad. The government should strive to provide better terms for all medical graduates and encourage them to specialize in diseases such as cancer. This would not only boost research into the disease but also work towards easing suffering among patients.
The government should also constantly support numerous privately founded cancer foundations. These organisations seek to treat and care for cancer patients across the country. With requisite government backing, including tax breaks and financial support, the professionally run foundations can boost Kenya's fight against the disease.
The roll-out of Universal Health Care and enhanced use of the National Hospital Insurance card should also give a much-needed boost to the fight against cancer. The cost of treating the disease is way out of the reach for many poor households.