Time to change method of hiring parastatal bosses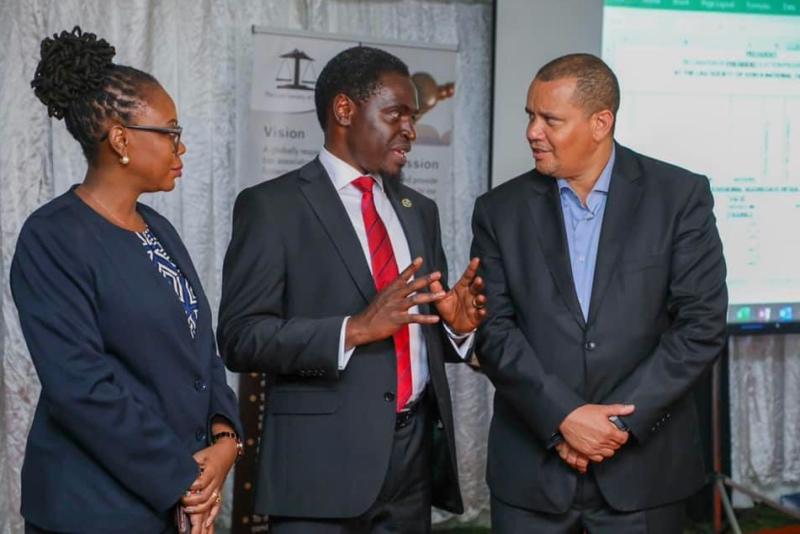 In an unprecedented move, lawyer Allen Gichuhi has turned down a State appointment.
Mr Gichuhi was appointed Chairman of the Industrial Property Tribunal by Trade Cabinet Secretary Betty Maina, a role he was supposed to take up on October 6, 2021 and execute for three years.
Mr Gichuhi declined the appointment and requested its de-gazettement for two major reasons; first because he was not consulted about the appointment beforehand and second because it would lead to a conflict of interest if he took up the post.
Such a moral stand is refreshing in a country where most appointments to state corporations are done, not based on merit, but based on political connections. Gichuhi's irregular appointment lifts the lid off the rot in state appointments that often reward cronies and politically correct individuals at the expense of those who truly deserve such appointments.
In May this year, the High Court quashed 129 parastatal appointments that did not go through competitive recruitment processes. In the High Court decision, Justices Jessie Lesit, Chacha Mwita and Lucy Njuguna said the appointments were illegal since they lacked transparency and competitiveness.
The appointment of undeserving people and individuals who are not even interested in this senior managerial positions is largely responsible for the financial and leadership morass most state corporations find themselves in. This is happening despite the fact that there is no shortage of qualified Kenyans who can steer such firms to success.
Gichuhi's rejection of the job should serve as a wake-up call; a turning point for the government to do what is right. We must begin to give out such important positions to qualified people through, as the lawyer aptly puts it, an open, fair and competitive recruitment process. That is how the Constitution envisages it.
That is the best way to breathe new life into the struggling parastals. We cannot continue repeating the same mistakes and expecting different results.
Halt locust resurgence
Kenya and her international partners have done a commendable job fighting desert locusts that have been wreaking havoc in various parts of country.