Obey presidential order on political gatherings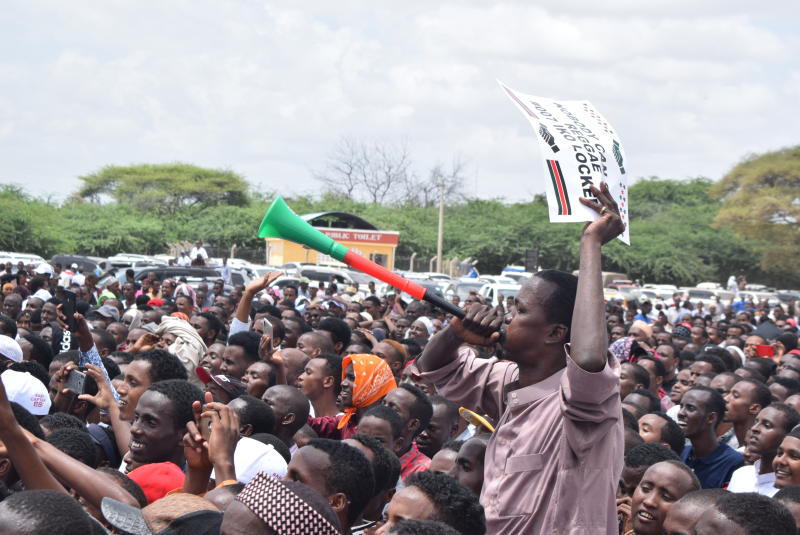 Containing the spread of Covid-19 in Kenya is a tough task. The positivity rate keeps fluctuating, but remains way above the five per cent considered safe by the World Health Organisation.
The reason for the pandemic's bold match is simple; we have failed to behave responsibly. The careless behaviour by many Kenyans stems from the fact that senior politicians lead in perpetrating defiance to rules put in place to slow down the spread of Covid-19.
The discovery of the first case of Covid-19 in Kenya in March 2020 resulted in the government prescribing strict measures to contain its spread. The measures include keeping social distance that is best achieved by avoiding public places, wearing face masks, sanitising and regular hand washing. Further, the government imposed curfews to limit movement between certain hours as a means of limiting the spread of the pandemic.
But while politicians should be at the forefront urging people to observe these measures, they are the ones disregarding them with impunity. As of today, a presidential ban on political gatherings is in place, but politicians act as if the order was quietly rescinded.
In May this year, the government held the Madaraka Day celebrations at the Jomo Kenyatta Stadium in Kisumu against advice of health experts. The result of that indiscretion was a massive spike in the Delta variant of Covid-19 that is ravaging at least 13 counties in the lake and western counties.
Yet despite the casualties and toll on the health sector, neither the politicians nor the public seems to have derived any lessons. In particular, politicians who nurse presidential ambitions continue to defy the presidential ban on political gatherings, thus exposing their loyal followers to the risk of coronavirus. Covid-19 is real. We cannot defeat it by being casual