Let's deal with doping monster once and for all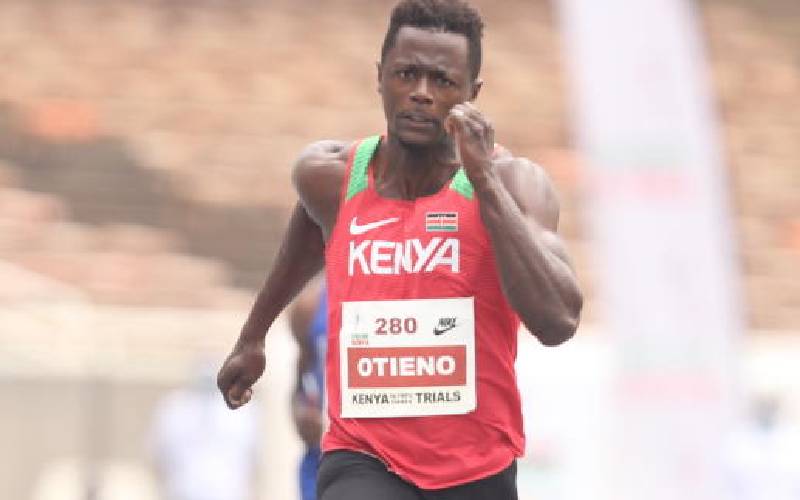 Kenya's Mark Otieno has been provisionally suspended for failing a doping test at the Tokyo Olympic Games. The news has overshadowed the excitement Kenyans had after Otieno and Ferdinand Omanyala hit Olympic qualifying times.
All indicators were that the Kenyan athletes would explore virgin grounds – sprint races – at the global stage and increase our medal tally. But the 28-year-old Otieno pulled another surprise by hitting qualifying time on borrowed shoes.
Otieno posted a brilliant 10.11 seconds in 100m in Lusaka, Zambia. He fell short of hitting the 10.05 seconds Olympic qualifying mark.
Just recently, Otieno received Sh1 million sponsorship from a corporate as part of a deal to give him quality shoes, support his training needs and cover his logistics.
He had tried over and over to qualify for Tokyo throughout the year, travelling across various athletics meet in hunt of the 10.05 secs magic number without success.
But he finally did it, clocking the exact time at the Kenyan trials in Nairobi, on high altitude. Otieno was over the moon and so were Kenyan sports lovers. It did not last.
By then, National Olympic Committee of Kenya and the government shifted their attention to Covid-19 concerns ahead of the Games. Little was said of the whirlwind of doping matters.
This is not the first time we have had our athletes fail doping tests during a major competition. In 2015, Fransisca Koki and Joyce Zakari were ejected out of athletes' village during the World Athletics Championships in Beijing, China, after failing doping tests. It was a big shame.
Although we expect our team to perform well in Tokyo, it is unfortunate that the doping monster is dragging us through the mud. Kenya went to Japan a proud nation with 103 medals (31 gold, 38 silver and 36 bronze).
But, sadly, the sterling performances are sometimes watered down. Jemimah Sumgong, who won the marathon gold at the Rio Olympic Games but failed a doping test only to be stripped of the title, is a case in point. It puts Kenyan sporting image into disrepute.
Athletes should adhere to anti-doping regulations. It is big shame for the nation to invest on adequate preparations only for champions to be banned.
NOC-K and Athletics Kenya should pass this crucial message to the athletes. The Covid-19 pandemic challenges should not be an excuse for engaging in doping.