Improve safety of air travel within Kenya
The growing number of light aircraft crashes in Kenya is cause for concern. This year, there have been at least four plane crashes that, between them, have claimed 22 lives and left a number of people with serious injuries.
In February this year, two people were killed when a light aircraft on patrol at Solio Rhino Sanctuary in Nyeri County crashed. In March, a light plane that was carrying exam papers crashed into a hill in Marsabit. The accident left two people dead.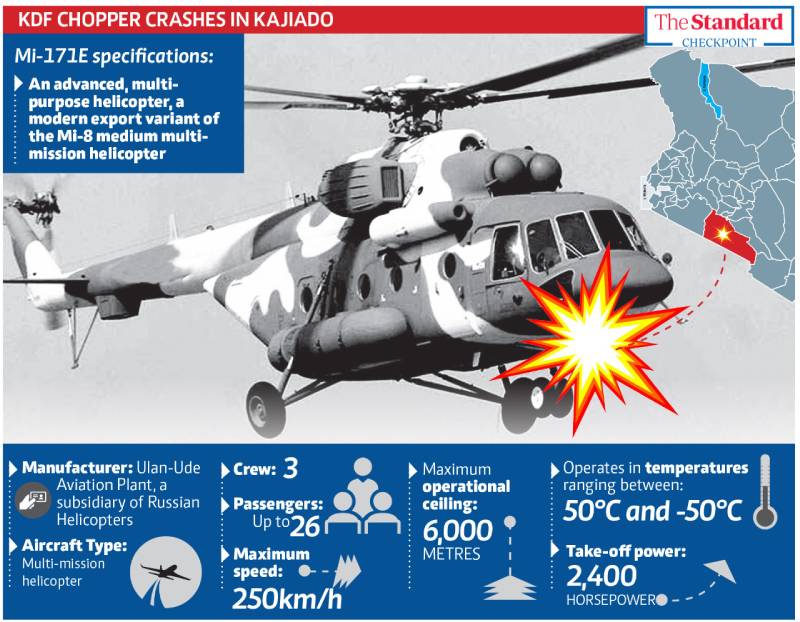 In June this year, a military helicopter crashed in Kajiado County and more than 10 soldiers lost their lives. On Monday this week, another aircraft accident was reported in Naivasha, Nakuru County in which one person was reported dead.
Alarmingly, these air mishaps add to a growing list of light aircraft accidents in Kenya in recent years. Air travel is reputed to be one of the safest modes of transport, but these accidents paint a different picture altogether. Given this spate of air accidents, there is need for deeper investigation with a view to putting them to an end.
Several things account for air crashes. These include pilot error, poor weather conditions leading to poor visibility and mechanical faults that arise from poor maintenance of the planes. Whatever the case, investigators should establish the major cause of these accidents and recommend safety measures to be adhered to by all players in the local aviation industry. The Kenya Civil Aviation Authority has a duty to ensure air travel is safe.
Kenya must also avoid a situation where local and international tourists give the local aviation industry a wide berth over safety concerns. Light aircraft play a major role in domestic tourism and should therefore be safe to use whenever demand arises.