Everyone must play their role to restore the environment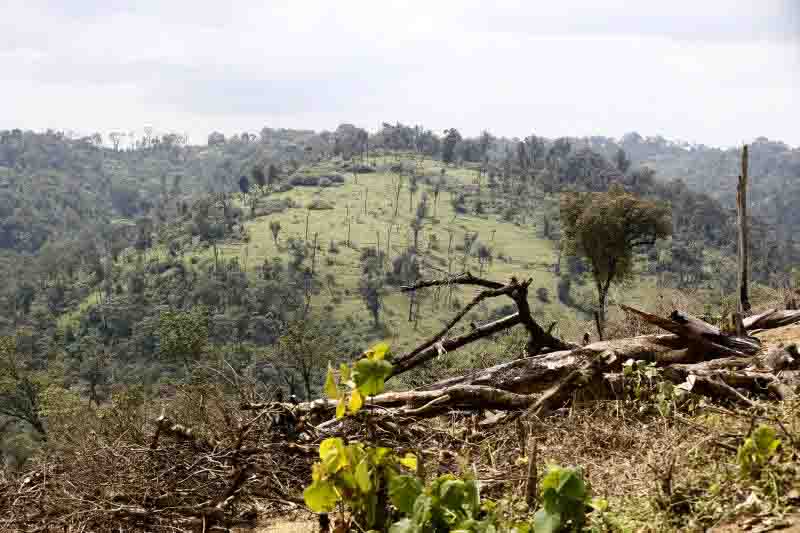 The air you breathe the food you eat and the surroundings you live in are dependent on the environment.
No matter how rich or poor you are materially, the environment you live in determines the quality of your life. And no, it is not just the government or other authorities that are responsible for taking care of your environment.
As an individual, you have a huge responsibility and can do a lot to either improve or degrade your environment. On which side are you playing your role? Today is the World Environment Day whose theme is restoration of the ecosystem. It calls on humanity to reset their relation with nature. For long, people have destroyed the environment, triggering life-threatening phenomenon like climate change and global warming.
The destruction has meant loss of millions of species and diminishing sources of food and clean water. Big companies and capitalist entities have exploited minerals, water and other natural resources for profit. While this sustains numerous livelihoods and may make humanity comfortable, it is time for restoration.
Rivers are choking with industrial waste, forests have been depleted, riverbanks have been turned in to farmland and soils have been filled with acidic components. This is the time to restore the forest cover, rivers and soil quality.
Organisations and individuals must now invest more in reviving natural carbon sinks such as forests and peatlands. We should step up planting of native trees, for instance, to help increase Kenya's forest cover. Authorities such as the National Environmental Management Authority (Nema) must now step up their vigilance to protect the ecosystem across the country.
Indeed, Nema should have more powers to punish those desecrating the environment regardless of their status in society. Others such as the county governments must also chip in and work harder to secure the environment for the present and the future generations.
Frequent droughts, flash floods and global warming are today's realities brought about by a careless attitude towards the environment. They will get worse if we do not act quickly. An estimated 3.2 billion people are suffering from the effects of continued degradation of the ecosystems. Kenyan farmers have borne the brunt of erratic weather patterns and either reduced rainfall or torrents of it that only destroys crops, livestock and even lives. This is the time to restore the environment