Don't burden motorists with costly tolling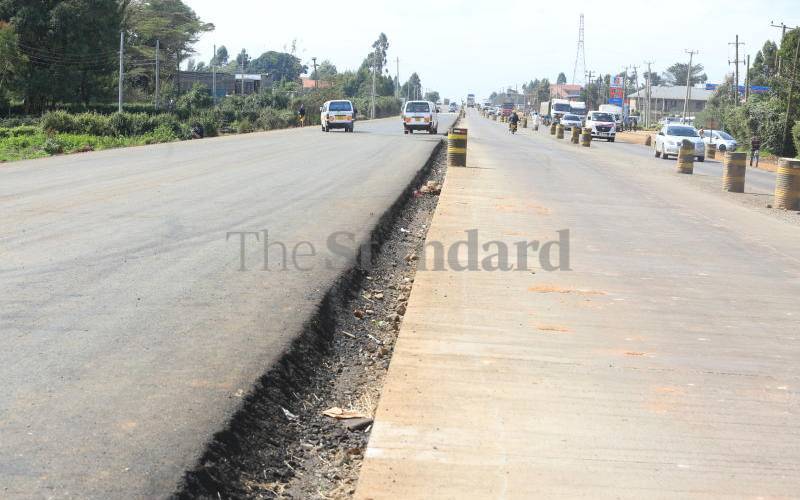 By 2025, the journey between Nairobi and Nakuru should not only be shorter but an enjoyable experience, if government plans come to fruition. Currently, it is a torture motoring on the road characterised by heavy traffic and numerous accidents.
There are plans to build a dual carriageway between Rironi in Limuru and Mau Summit, past Nakuru. The road construction will start by next year, but at a cost to motorists. Just like the Nairobi Expressway, the Rironi-Mau Summit road will be tolled meaning motorists will pay to use the road.
The Sh63 billion expressway, which will change the face of the city, is expected to be completed by December this year, according to Transport Cabinet Secretary James Macharia.
The road authorities are still working on the toll tariff for the Mau Summit road, but the Kenya National Highway Authority (KENHA) has indicated it could be about Sh6 for a kilometre for a saloon car, and go up depending on vehicle size.
It is also evaluating modalities on implementation of the toll on the road that does not offer other direct alternatives to motorists who may not afford or do not want to use the road.
However, in as much as the government might cite constrained resources to undertake infrastructure projects in its plans to hand the job to private sector, a few things should not be lost.
Kenyans are heavily taxed. A look at the monies paid in different taxes supposed to go towards building roads and the Sh18 paid at the pump for a litre of diesel and petrol going to Road Maintenance Levy Fund that should be used in maintenance and operations of roads should be telling.
Tolling has been tried in Kenya in the past and did not register success. Instead it was phased out and reintroduced at the pump.
And while the state officials have argued that PPP projects are a growing trend globally, with private sector firms to undertake public works for profit, it should not come at the detriment of ordinary Kenyans.
Regardless of the practice elsewhere, the government should understand its obligations to Kenyans. This is what should inform the projects, such that even as private developers do business with government, Kenyans should not be overburdened.
Also, before putting up toll booths on the Rironi-Mau Summit road once completed, the government and companies implementing the project should offer alternative routes. The project should not be seen as punishing those who cannot afford to drive on the major highway.