As new term begins, ensure all learners go back to class, are safe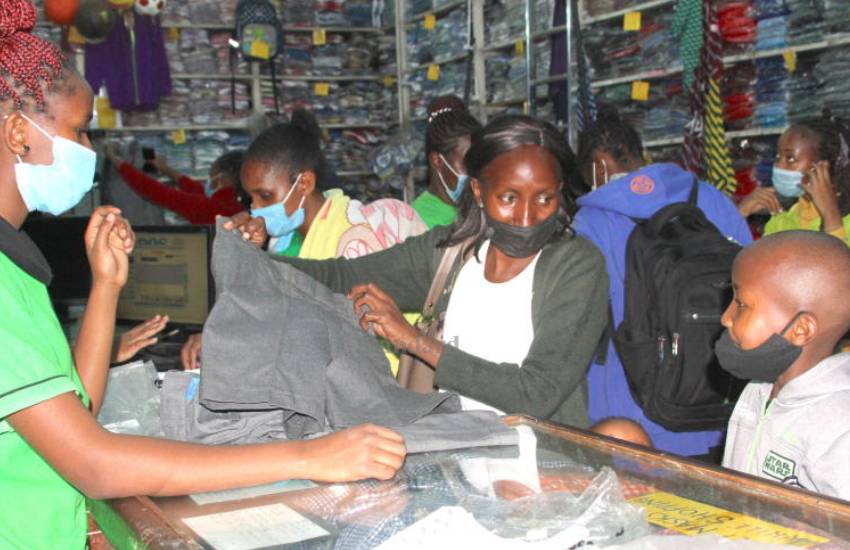 Schools reopen from today for the third term after a long holiday. Third term will be relatively short - two months - running up to July 16, 2021, when schools close again for 10 days. Learning will then resume on July 26, 2021, for the first term of the new academic calendar for 2022.
These unfamiliar changes in the school calendar that ordinarily begins in January and ends in December, with breaks in-between, were necessitated by the effects of Covid-19, discovered in Kenya in March 2020. For more than 10 months, schools remained closed.
However, they could not remain closed indefinitely. Partial reopening for Grade Four pupils, Class Eight, and Form Four candidates began in October 2020 and paved the way for full reopening in January 2021.The long break from learning compelled the Ministry of Education to reschedule the school calendar in such a way that the normal one that Kenyans are accustomed to will resume in January 2023.
Schools are opening in the midst of concerns raised by the discovery of the more lethal variant of Covid-19 currently wreaking havoc in India. Cases of Covid-19 from the third wave in Kenya may have gone down over the past few weeks, but the infection and death rates are still unacceptably high. Basically, that tells us we are not yet out of the woods and should not lower our guards.
The negative effects of Covid-19 on citizens are not lost on the government. Job losses, underperforming businesses, lockdowns, and restrictions on movement, which also affects goods and businesses, mean most Kenyans are facing financial difficulties. The start of every school term means parents and guardians have to dig deep into their pockets to pay school fees, as well as purchase other school-related materials.
Under the prevailing circumstances, many will be hard-pressed to raise any money. By whatever means possible, therefore, the government has a duty to ensure no learner is sent away from school for lack of fees. Granted, school programmes cannot run without money, yet the financiers - parents, and guardians - find themselves in straight jackets. As a short-term measure, it will help if the government considers increasing capitation to give parents relief.
Importantly, Covid-19 safety regulations imposed on schools, which have largely been effective, should be observed and improved upon.